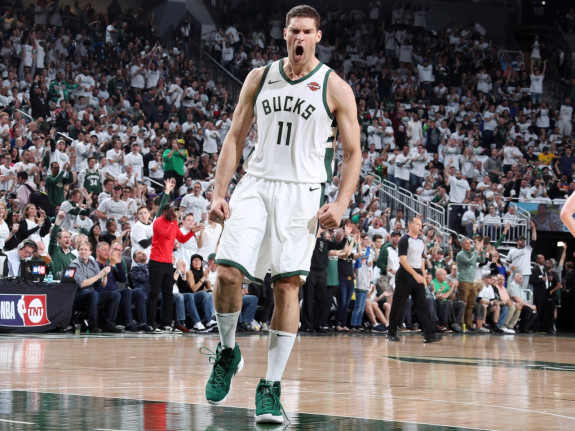 Bucks Top Raptors In Game One
The Milwaukee Bucks have defeated the Toronto Raptors in game one of the ECF, 108 – 100.
Superstars Giannis Antetokounmpo and Kawhi Leonard headlined the game one matchup, but Bucks center Brooke Lopez took the show with 29 points and 10 rebounds in the win.
Leonard led the Raptors once again with 31 points in the loss. Without a finals appearance, it doesn't seem likely The Klaw remains in Toronto.
The teams are set to play game two in Milwaukee on Friday night.