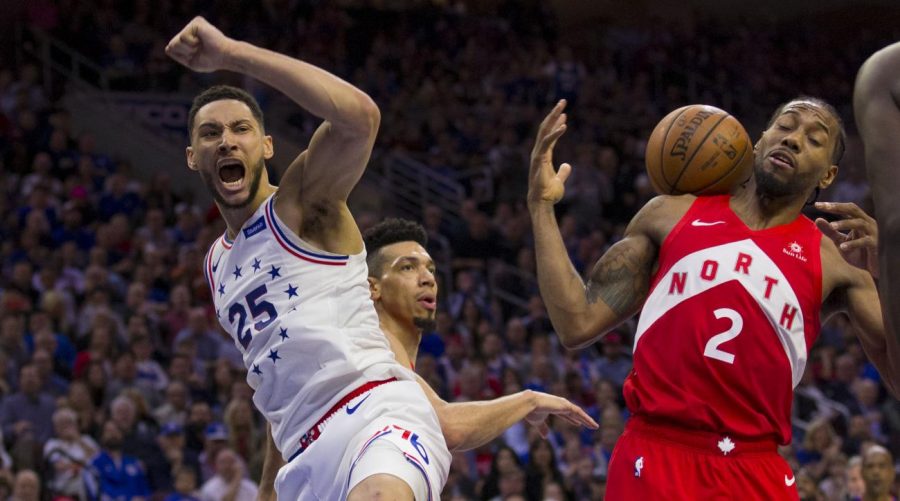 Sixers Bounce Back To Force Game 7
Following awful performances in games 4 and 5, the Sixers bounced back in statement fashion, beating the Raptors 112-101 in game 6 to force a game 7 on Sunday. Put the league on notice: the Sixers aren't done yet.
The Sixers dominated the Raptors in nearly all aspects of the game, only ever being outscored by Toronto in the  4th quarter. In the first 3 quarters, the Sixers scored 29 in each one, and scored 25 in the 4th.
The difference on Thursday night for the Sixers was getting production out of their starting 5 across the board, as Jimmy Butler, Ben Simmons, and Joel Embiid. Butler once again led the Sixers in scoring, with 25 points, 6 rebounds, and 8 assists. Ben Simmons bounced back in explosive fashion, scoring 21 to go with 8 rebounds and 6 assists. While Embiid didn't have a huge night, he finally seemed to be himself after struggling with illnesses all series. He scored 17 to go with 12 rebounds and 2 monster blocks on Kawhi Leonard.
The win sends the series between the Toronto Raptors and Philadelphia 76ers to a game 7, which will be played on Sunday in Toronto. It's a near-perfect copy of the 2001 playoffs, where the Raptors and Sixers faced off in the semi-finals, as the Sixers defeated the Raptors in 7 games to go to the conference finals, and eventually the finals. Let's hope history repeats itself.