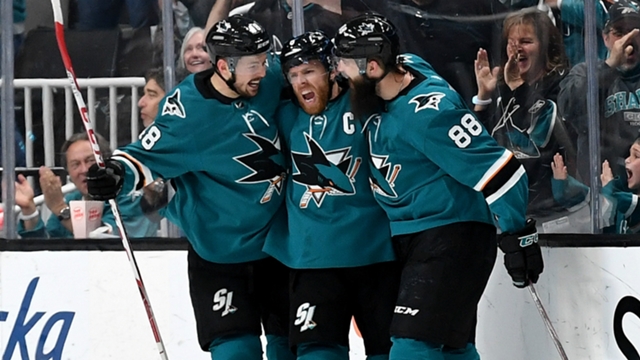 Sharks Advance To Western Conference Finals
It wouldn't be a Stanley Cup playoffs Game 7 for Sharks without a ton of drama, and boy, did they make things as interesting as possible in Wednesday night's second-round series-deciding tilt with the Colorado Avalanche.
After a night featuring a triumphant return, a waved-off goal and Colorado goals a little too close for San Jose's comfort, the Sharks punched their ticket to the Western Conference final with a 3-2 win over the Avalanche.
The NHL Conference Finals have been set on both sides of the league as the San Jose Sharks will play the St. Louis Blues, and the Carolina Hurricanes will visit the Boston Bruins Thursday night in game one.