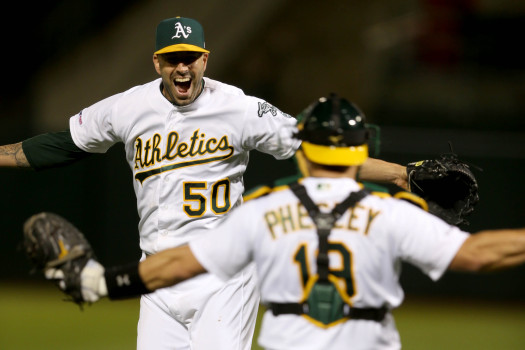 Mike Fiers Throws MLB's 300th No-Hitter
On Tuesday night, Oakland Athletics' pitcher Mike Fiers threw his 2nd career no-hitter, blanking the Cincinnati Reds 2-0.
The feat is unexpected, as Fiers isn't generally noted as one of baseball's elite, and his ERA of over 5 certainly isn't dominant. And recently, the Reds' bats have looked pretty solid. Nonetheless, Fiers put together a spectacular outing against the Reds, a 131 pitch effort. The only blemishes to the no-no were 2 walks by Fiers and an Oakland error.
The no-hitter is the 300th in baseball history. With Fiers' gem, the Oakland A's have throw no-hitters in back-to-back seasons, with Sean Manaea tossing a no-no in 2018.