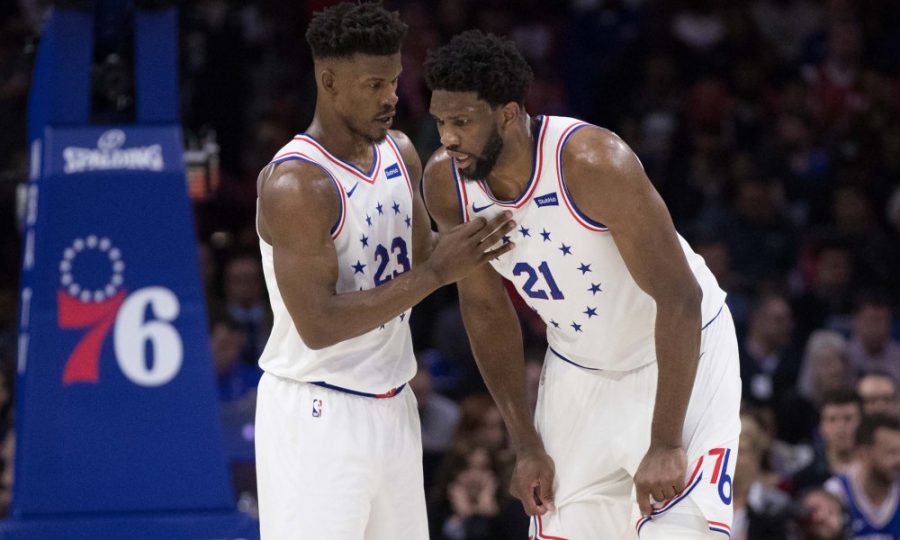 Bill Streicher-USA TODAY Sports
Joel Embiid Can't Stay Healthy As Raptors Tie Series 2-2
Following an explosive win in game 3 for the Sixers, game 4 can only be described as a letdown, as Jimmy Butler said, it "humbled them." The Sixers hung around all game, but they just couldn't pull ahead. And it's hard to look for answers anywhere but with Joel Embiid.
Embiid was reportedly extremely sick the night before and during game 4 against the Toronto Raptors, although much of this news wasn't discovered until after the game concluded. According to reports, Embiid was up all night with sickness the night before, had to have an IV before the game started, didn't join the team for the anthem during pregame, and he posted a horrendous statline, arguably one of his career worst.
When Embiid clearly isn't at 100%, the fate of the Sixers relies on who is going to step up in his place. Usually, Butler answers the call, although his 29 points, 11 rebounds, and 4 assists, weren't enough to take down Kawhi Leonard and the Raptors. Embiid posted an 11/8/7 line, which is obviously low, but doesn't sound horrendous, until you look at the percentages. He went 2/7 from the field, while going 7/10 at the free throw line, which are both good indications that something is up. Ben Simmons was nearly a no-show, going 10/5/4. His defense has been the primary focus, but his offense has suffered.