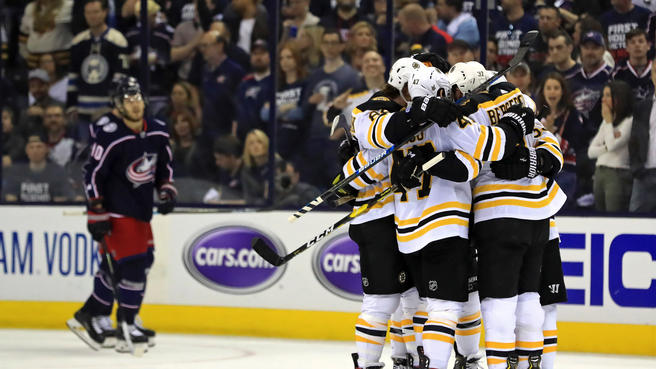 Bruins Top Jackets, Tie Series 2-2
The Boston Bruins defeated the Columbus Blue Jackets 4-1, tying the series at 2 a piece.
The Bruins needed their big names to step up and even this series, so Patrice Bergeron scored two goals on seven shots, David Pastrnak had a goal and an assist and Tuukka Rask bettered Sergei Bobrovsky with a brilliant 39-save effort.
The Bruins also kept the Jackets off the board on the power play, going 4-for-4 on the kill, which was also the formula they had in Game 1.
A physical, nasty game that the Bruins conquered, and we're 2-2 headed back to Boston. The Bruins' 46 shots tonight were their most in a non-OT playoff game since they had 56 vs Chicago on April 11, 1975.