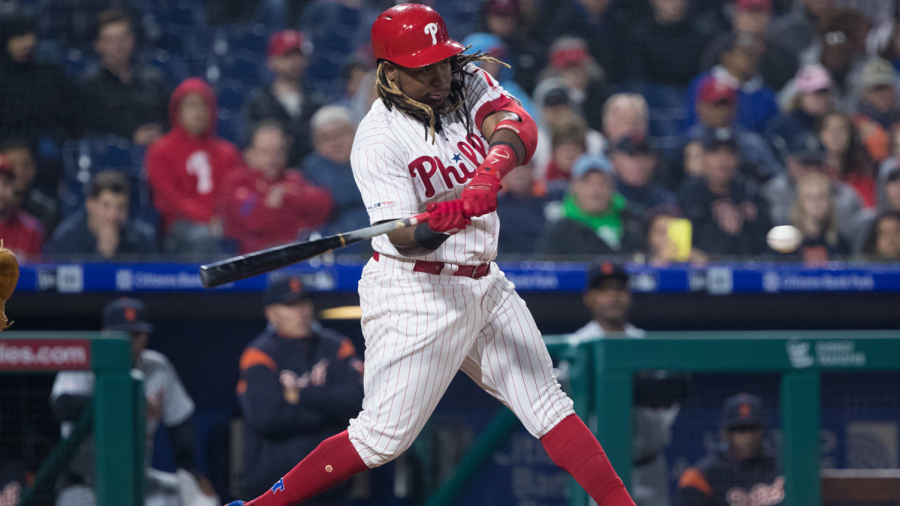 Phillies' Offense Finally Clicks As Phillies Split Series With Tigers
With a 3-1 loss in game 1 on Tuesday night, and a 7-3 win on Wednesday, the Phillies split the 2-game series against the Detroit Tigers.
Game 1 was yet another product of a recently sputtering offense, as the Phillies were held to 1 run on only 4 hits. It's a shame as well, especially for what a great game it was for the bullpen. Starter Vince Velasquez had to struggle through 3.2 innings, allowing all 3 runs the Tigers would score. The bullpen then shut the Tigers out for the remaining 5.1 innings, keeping the Phillies in the game. The problem was that the offense just couldn't get anything started, let alone capitalize on the rare opportunities to spark something.
Aaron Nola took the mound for the Phillies on Wednesday night, as he's started to regain his 2018 form again. He continued to show great improvement, holding the Tigers to 1 run on 7 hits over 5.2 innings. He struck out 6 while walking 3, still not an ideal K/BB ratio, but he looked better than the numbers can convey. Unfortunately, the offense still couldn't back him up, giving him a no-decision, as he left the game tied 1-1. However, thankfully, the Phillies finally got their big hit an inning later, as Maikel Franco hit a bases-loaded, 3-RBI double to put the Phillies ahead 4-2. Andrew McCuthcen drove in an insurance run to make it 5-2 by the end of the 7th inning. The Tigers scored another in the top of the 8th to make it 5-3, but Hoskins countered with his 9th homer of the season, followed by an RBI from Phil Gosselin, to put the Phillies up 7-3 for good.