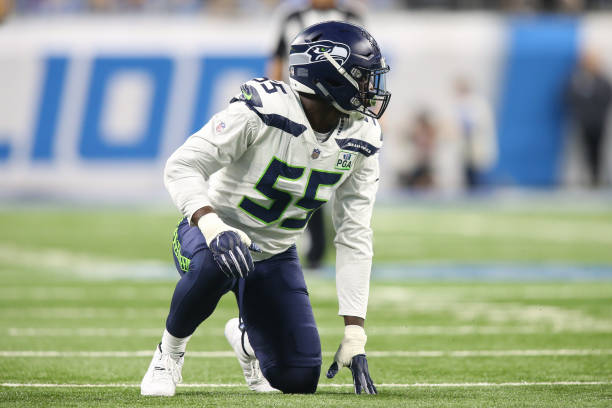 Icon Sportswire via Getty Images
Chiefs Acquire Frank Clark
The Kansas City Chiefs added a significant piece to their defensive rebuild on Tuesday by trading a pair of draft picks to the Seattle Seahawks in exchange for defensive end Frank Clark.
Clark, who had yet to sign the $17.128 million franchise tag given to him by the Seahawks, has agreed to a five-year, $105.5 million deal that includes $63.5 million guaranteed.
Clarks' 33 sacks since 2016 rank ninth in the league, and his 2,045 defensive snaps in that span are fewer than the eight players ahead of him, according to ESPN Stats & Information research.
Of the 21 players with at least 25 sacks since 2016, Clark's average of a sack every 63.9 snaps ranks seventh in the NFL.
Clark looks to have almost immediate impact in Kansas City, as they are aiming for no less than a Super Bowl in 2019.