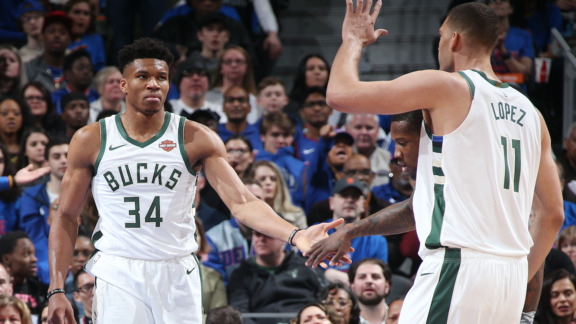 Bucks Sweep Pistons
Bring out the brooms, the Milwaukee Bucks have swept the Detroit Pistons, recording their first playoff series win since 2001.
The series started as an uneven matchup as Blake Griffen did not make an appearence until Game 3 of the best of seven series. By the, the Bucks had the mometum and din't slow down.
Giannis Antetokounmpo dropped a playoff career high with 41 points in the destruction of the Pistons.
With this playoff win, the #1 seed in the East is going to be challenged by Kyrie Irving and the Celtics following the first round games.