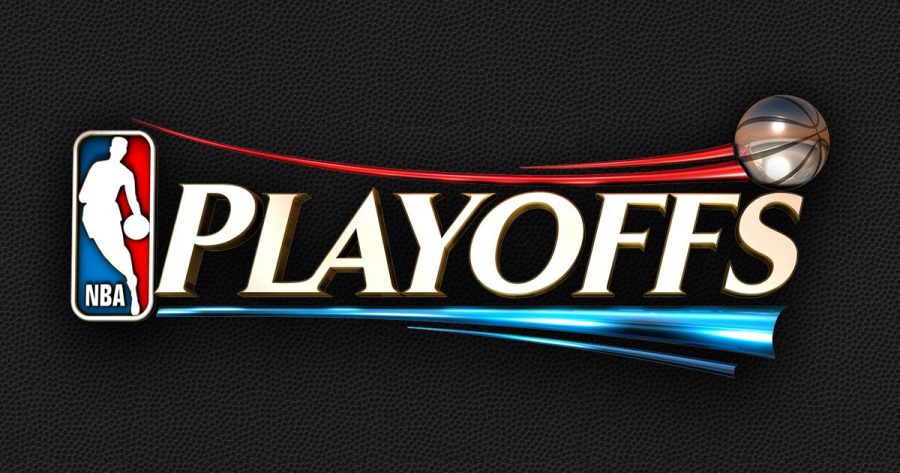 NBA Playoffs Weekend Recap
Eastern Conference: 
Brooklyn Nets @ Philadelphia 76ers
– Brooklyn took a 1-0 lead Saturday with a 111 – 102 win over the Sixers. The Sixers came into Game 1 with a doubtful Joel Embiid, but they ended up losing to Brooklyn anyways. Sixers' Ben Simmons and Tobias Harris almost comletly dissappeared in the game, but Jimmy Butler dropped a hot 36 in the loss. D'Angelo Russell had 26 points in his first ever playoff win. Russell now has more playoff wins than the Lakers since being traded to the Nets.
Orlando Magic @ Toronto Raptors
– The Orlando Magic have stunned the Toronto Raptors, taking a 1 – 0 series lead in a 104 – 101 win. The much less superior team came out on top. They got lucky, don't even kid yourself an think the Raptors are going to lose to ORLANDO!
Indiana Pacers @ Boston Celtics
– The Boston Celtics have defeated the Indiana Pacers by a score of 84 – 74. In the most boring game of the NBA season, Kyrie Irving and the C's trailed early, but Indiana let the game get away from them. The Celtics didn't entirely win this game, but the Pacers lost the game after not defending a big lead.
Detroit Pistons @ Milwaukee Bucks
– Dominant blowout, No Blake Griffin, Giannis dunking from the free throw line; Bucks in 4.
Western Conference:
LA Clippers @ Golden State Warriors
– It's the Warriors, they'll see everyone in the NBA Finals.
San Antonio Spurs @ Denver Nuggets
– Spurs HC Gregg Popovich has made NBA history with his 101 – 96 win over Denver, making himself the coach with the most wins in NBA history. The win puts San Antonio up 1 – 0 on the road, in a good position to extend that lead on Tuesday night.
Oklahoma City Thunder @ Portland Trail Blazers
– The best game of the weekend starred two great PG's as Thunders' Russell Westbrook and Trail Blazers' Damian Lillard squared off Sunday. The Trail Blazers edged the Thunder, 104 – 99, but the series seems to be up for grabs.
Utah Jazz @ Houston Rockets
– Houston is ready for the playoffs as they won easily 122- 90, making the Jazz look like the Knicks. Utahs' effort was not there from the jump as Houston made several early runs to gain the advantage. Houston takes a 1 – 0 lead and has everything going there way.