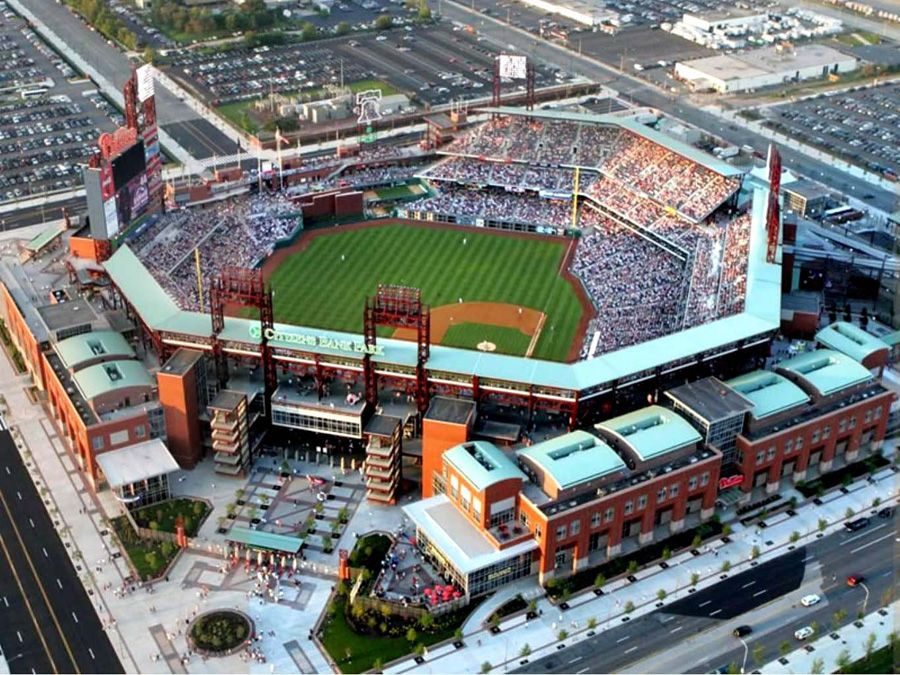 Phillies To Host All-Star Game In 2026
While the official announcement won't be made until Tuesday at City Hall in Philadelphia, the news broke on Thursday that the Phillies will play host to the 2026 All-Star festivities, including the main attractions of the Home Run Derby and the All-Star Game.
It's been a long time coming for Philadelphia, as the All-Star game hasn't been hosted in Philly since 1996 at the now-demolished Veterans Stadium. A lot has changed since then; the 2026 All-Star Game will be the 1st All-Star Game at Citizens Bank Park, which was built in 2004. 2026 will be the Phillies' 22nd season at the The Bank. While the stadium hasn't hosted a league wide event as this, it has been the site of 2 World Series, 1 of which the Phillies won in 2008, celebrating the franchise's 2nd World Series Title on their home field.
The Phillies have been working to upgrade Citizens Bank Park every year since its opening, but the last few years have seen arguably some of the most drastic improvements since the replacement of the left field video screen in 2011. In just the last offseason, notable upgrades have been completed around the 3rd base gate, and in Ashburn Alley. One of these additions was the refurbishment of the old Liberty Bell that once hung at Veterans Stadium, the precursor to the neon Liberty Bell that now rings in every Phillies win and homer from right-center field. Such nods to the team and the city's history will serve as important pieces not only now, but also as the national stage for the All-Star Game in 7 years.
The year 2026 is a more significant one than many realize, as the year marks America's 250th birthday. It's only fitting to host the All Stars of America's pastime in America's birthplace of Philadelphia. Washington DC got to host it in 2018, so the move is a patriotic nod to the history of Philadelphia, America, and baseball.