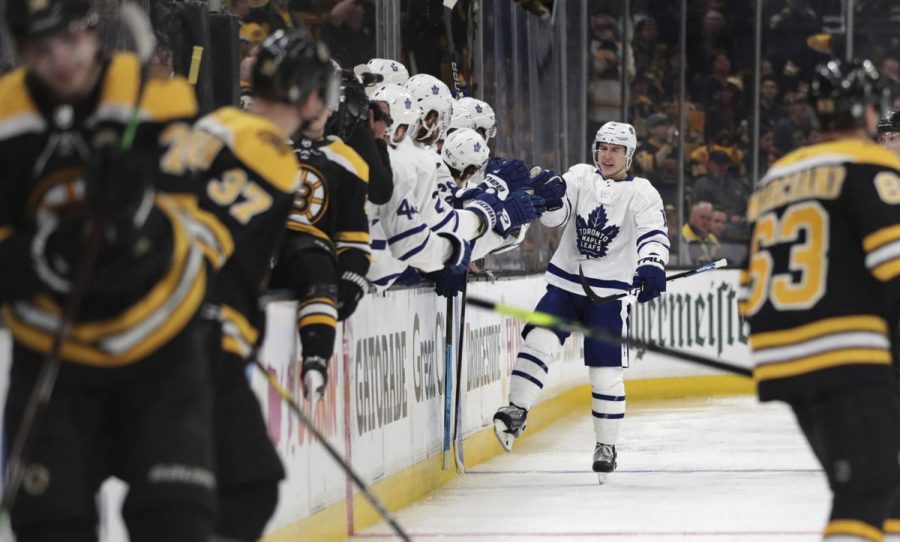 Leafs Stun Bruins, Take 1 – 0 Lead
The Toronto Maple Leafs have stunned the Boston Bruins in the first game of the playoff series, 4-1.
The loss comes in the city of Boston where playoff hockey is well known, but watching last night, it looks like playoff hockey in Boston is the equivalent in Phoenix because that was just awful.
The Bruins came out strong in the first period taking a 1-0 lead on the power play. Brad Marchand made a spectacular pass to Patrice Bergeron for the lead.
Leafs' Mitch Marner came back with a brwak away but was slashed in the act, leading to a penalty shot. Marner undressed Rask to tie the game at one a piece. It was all Toronto from that point on.
Boston's energy and charisma was not there Thursday night but they must set the tone early in game two back in Boston in a must win game.
The "spectacular pass" didn't spark the team I guess considering the Bruins were out shot, out hit, and obviously, out scored and out coached.
There is a lot of potential on this Boston roster, but the defense has to tighten up by game two or the Bruins will be having a very disappointing exit.