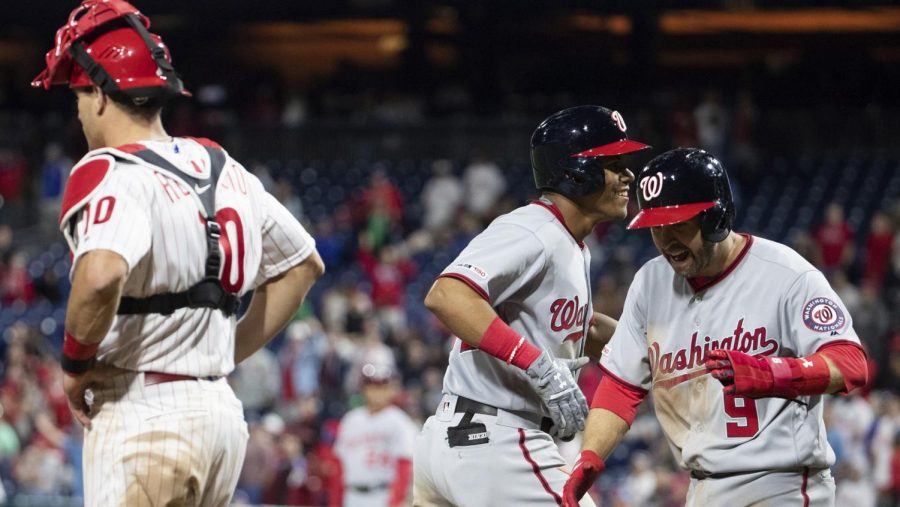 Pivetta And The Phillies Decimated By Washington
It's still too early to panic, but wow that was embarrassing. In easily the worst game of the season for the Phillies, the Nationals absolutely destroyed the Phillies, scoring 15 unanswered runs before the Phillies finally scored their lone run in the 9th inning. The game is just salt in the wound after the Tuesday night, when the Phillies blew a 6-0 lead to lose 10-6 in 10 innings. Before the Phillies scored in the 9th inning on Wednesday, they had given up 23 unanswered runs to Washington since the 6th inning on Tuesday. Not ideal.
Nick Pivetta unfortunately found himself in the middle of the mess on Wednesday night, as he started the game by allowing 3 runs in the 1st inning alone. It took him 39 pitches just to get through the 1st. He seemed to have regained control in the 2nd and 3rd innings, but the wheels officially fell off in the 4th inning, as Pivetta got blasted foe 4 more runs. He finished the game with 7 runs allowed over 3.2 innings, as his ERA skyrockets to 9.54.
The bullpen wasn't much better, as the pen gave up another 8 runs. One of those runs came off of outfielder Aaron Altherr, who was honestly the best pitcher the Phillies had. His fastball shockingly topped 90, and he struck 2 batters despite allowing a run. That was really the only positive of the night.
The Phillies' lone run was driven in by Maikel Franco, scoring Rhys Hoskins. The Phillies' offense only managed 3 hits in the loss.
The Phillies lose the series to Washington, and look to bounce back against the Marlins on Friday.