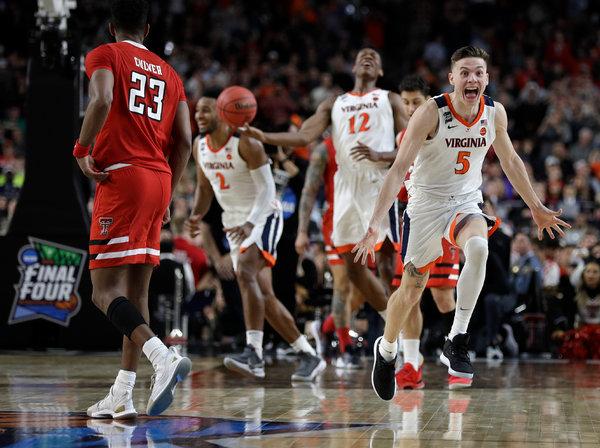 Virginia Gets Redemption, Wins 2019 NCAA Title in OT
Just 1 year after being stunned by UMBC in the 1st round, Virginia has gotten their revenge, as they won the NCAA championship game over Texas Tech on Monday night.
The game was a tough, back-and-forth battle between the 1st seed Virginia and 3rd seed Texas Tech. Virginia bested Texas in the 1st half, outscoring them 32-29. Texas held their own in the 2nd half, however, outscoring Virginia 39-36, forcing overtime as both teams remained locked at 68 by the end of regulation.
In overtime, Virginia quickly proved they were deserving of the title, outscoring Texas by 8 to clinch the title, 85-77.
Virginia's Kyle Guy was named the Most Outstanding Player, dropping 24 points. Teammate De'Andre Hunter had a big night as well, dropping 27 points and 9 assists to lead the Cavaliers to the win.