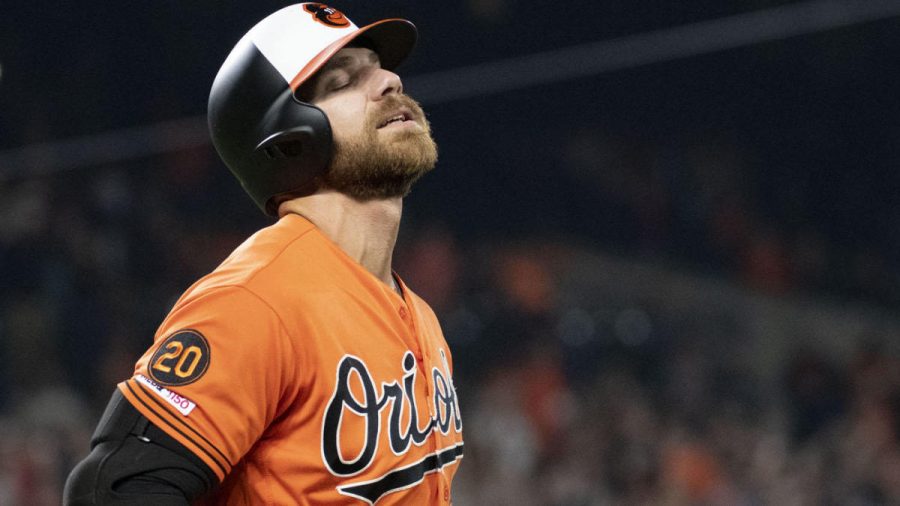 Tommy Gilligan-USA TODAY Sports
Chris Davis Sets Dubious Record
If you thought your luck was bad, at least be thankful you aren't Baltimore Orioles' 1st baseman Chris Davis. On Monday night, Davis cemented himself in the MLB record books, but it's not something anybody wants to be remembered for.
The Orioles played the Athletics on Monday night in Baltimore, with Davis on the verge of making history. It finally happened in his 3rd at-bat of the night, as Davis drilled a liner to the outfield, but right at the fielder. With the out, Davis set the MLB record for at-bats without a hit at 47 consecutive at-bats. The previous record was 46 at-bats. What's worse, is in his at-bats following the record, he struck out 2 more times, as he went 0-5 on the night. The record is now at 49.
You have to go back to September 2018 to see Davis actually get a hit. It's a sad story for both Davis and the Orioles, as Davis finished 3rd in AL MVP voting back in 2013, following a season where he hit 58 homers for 138 RBI. In 2015, he hit 47 homers, prompting Baltimore to sign him to a 7-year, $161 million contract. In his 4th year on that contract, he's now in the midst of an MLB-record 0-49 stretch, and it could get even worse if things don't turn around.
You do have to feel bad for Davis as a person in the midst of such a frustrating decline. $161 million can't buy happiness, and apparently can't buy you any luck either.