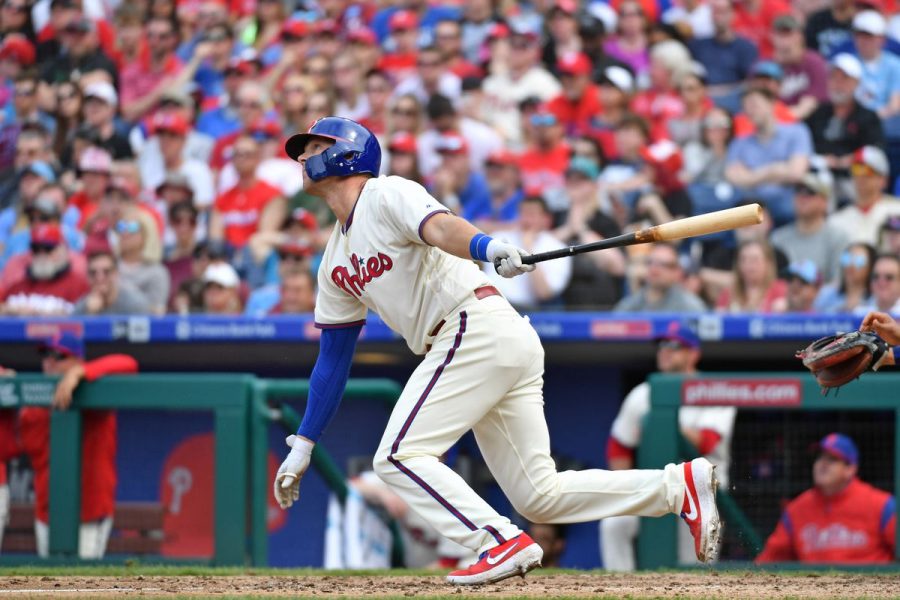 Phillies Get Another Series Win Despite Sputtering Offense
Through the 1st 6 games, the Phillies' offense couldn't be stopped, cranking out 49 runs in that span. The past 2 games, however, have been less about the bats and more about the pitching. In game 2 of the series against the Minnesota Twins, the lack of hitting and rocky pitching downed the Phillies in a 6-2 loss on Saturday. On Sunday, the offense remained minimal, but thanks to the pitching of Zach Eflin and the bullpen, Rhys Hoskins' 2-run homer was enough for the Phillies to pull off the 2-1 victory and win the series against Minnesota.
Jake Arrieta started for the Phillies on Saturday, and didn't look bad, but had an odd outing, going 7 innings while allowing 3 runs on 5 hits. The odd part is that he only struck out 1 over those 7 innings. Was it Arrieta's pitching, or the patience of the Minnesota batters? It's hard to tell.
Zach Eflin looked fantastic again in his start on Sunday, a strong follow-up performance to his first start of the season. It didn't look like Eflin would have a good start, as Max Kepler led off the game with a solo homer for the Twins. After that, Eflin locked in, finishing the day with a 7 inning, 1 run, 6 hit, 5 strikeout performance, while not allowing a walk. He's been the most consistent starter by far for the Phillies, and hopefully he can continue this trend as the rest of the starters continue to shake the rust off. He's allowed only 1 run on 9 hits, while striking out 14 over 12 innings.
The Phillies are 6-2 now on the season, and look to improve on that with another big series at home against the Nationals, starting on Monday night. The Phillies will start Vince Velasquez, Aaron Nola, and Nick Pivetta.