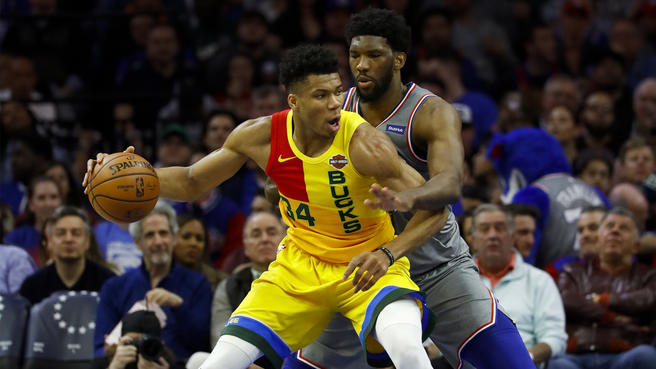 Sixers' 4th Quarter Woes Continue In Loss To Bucks
Watching this team play well through the 1st half, only to crumble in the 4th quarter nearly every single game, is becoming unbelievably aggravating. I can't find myself confidently believing in this team in the playoffs if they can't sort this out. With Thursday's 128-122 loss to Milwaukee, the Sixers have lost 3 consecutive games for the first time all year, and they're only 3 games away from the playoffs.
Joel Embiid absolutely went off in his 1st game back since a 3-game break due to load management, dropping a 34/13/13 triple-double in Thursday night's action. He's only the 2nd center in Sixers' history to score multiple triple-doubles in a season, joining Wilt Chamberlain in that prestigious club. However, his effort wasn't enough, as the Sixer defense straight-up collapsed down the stretch.
As we discuss another 4th quarter collapse, it's also important to note that the Sixers were without Jimmy Butler, their 4th quarter specialist, on Thursday night. Surely the absence factored into the loss, but the blame can't be entirely placed on that, since it was really poor defense that did the Sixers in. They did score 122, after all.
The Sixers have dropped to 49-30 on the season, with the 3 straight losses. They have 3 more games to play, 2 against the Bulls and one against the Heat in between. In at least 2 of those games, the Sixers are going to need the full starting 5 on the floor, or we could be walking into the playoffs unprepared.