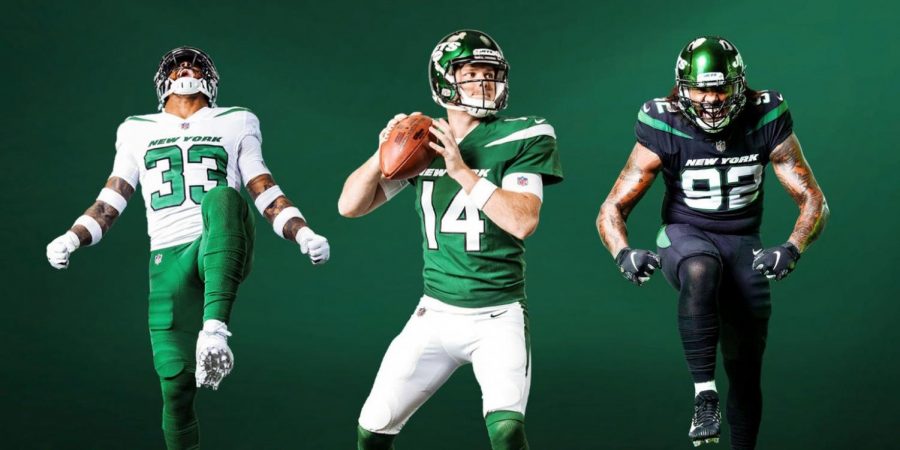 Jets Unveil New Uniforms
The New York Jets unveiled their new uniforms Thursday night, Nike's latest collaboration in the NFL.
The broadest addition to the new uniforms are the green helmets, which should allow the J-E-T-S to finally throw back to their much cooler outfits from the New York Sack Exchange's salad days in the '80s.
The uniforms received massive criticism on social media will several laughing emojis.
Football seems to be somewhat back in MetLife Stadium with the addition of LeVeon Bell and CJ Mosely following their new franchise QB in Sam Darnold.