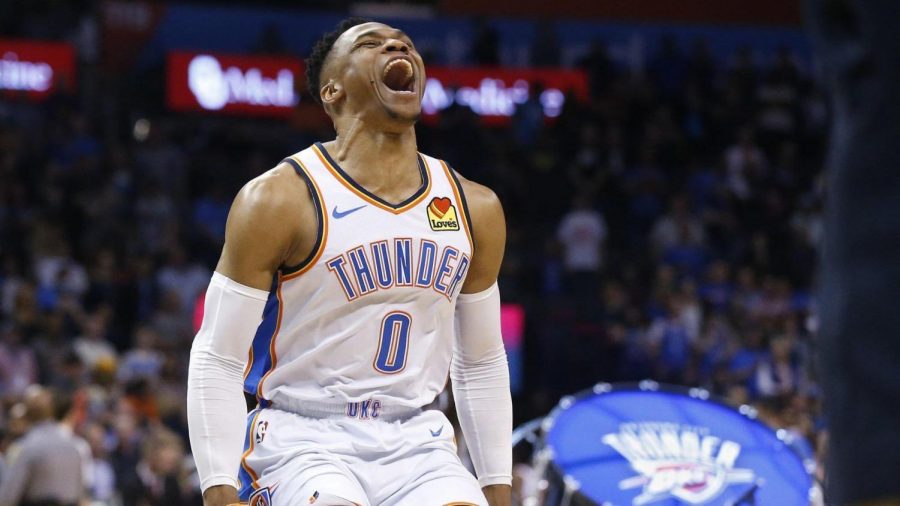 Russell Westbrook Records First 20-20-20 Game Since 1968
Oklahoma City Thunder PG Russell Westbrook totaled 20 points, 20 rebounds, and 21 assists in a win over the Lakers, making this the first 20-20-20 game since Wilt Chamberlain in 1968.
Westbrook has made triple-doubles a routine the past 3 seasons, as he is set to average a triple-double for the third season in a row.
It's nice to see the Thunder pick it up last night as they have dropped seven of their last nine games, and the playoffs are right around the corner.
Chamberlains game in 1968 is the only 20-20-20 in NBA history outside of Westbrook.