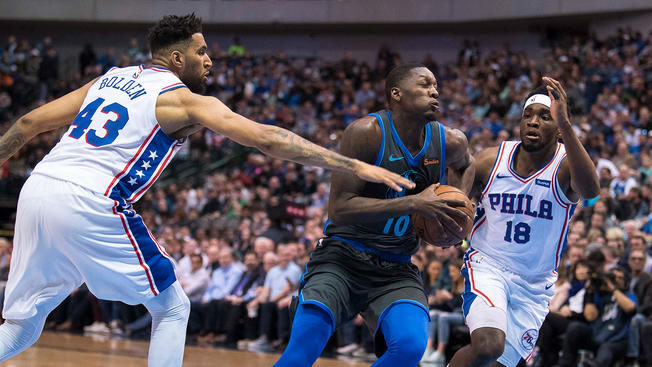 Sixers Can't Cope Without Embiid and Butler
Nobody really expected a great game to be honest, as Embiid sat out for load management, and Butler sat out to deal with this back discomfort from the game in Minnesota. The holes in the lineup showed, as the Sixers were blasted by Dallas, 122-102.
The Sixers started off solidly, finishing the 1st quarter with a 32-27 lead over Dallas. The 2nd quarter would be a disaster, however, as the Sixers were manhandled, 41-18 in the quarter alone. The 3rd quarter was less tragic, as the Sixers were only outscored by 2. It would take a big 4th quarter to pull off a comeback, and the Sixers didn't have it in them, as they fell 122-102.
James Ennis struggled in the start, only recording 4 points. JJ Redick and Tobias Harris led the team in scoring, with 26 and 25 points respectively. Ben Simmons had an average game, with 17 points, 7 rebounds, and 5 assists. TJ McConnell had a nice night off the bench, scoring 15, but that was about it. An overall lackluster performance by the Sixers, to say the least, as they look to wrap up their roadtrip in Atlanta on Wednesday.