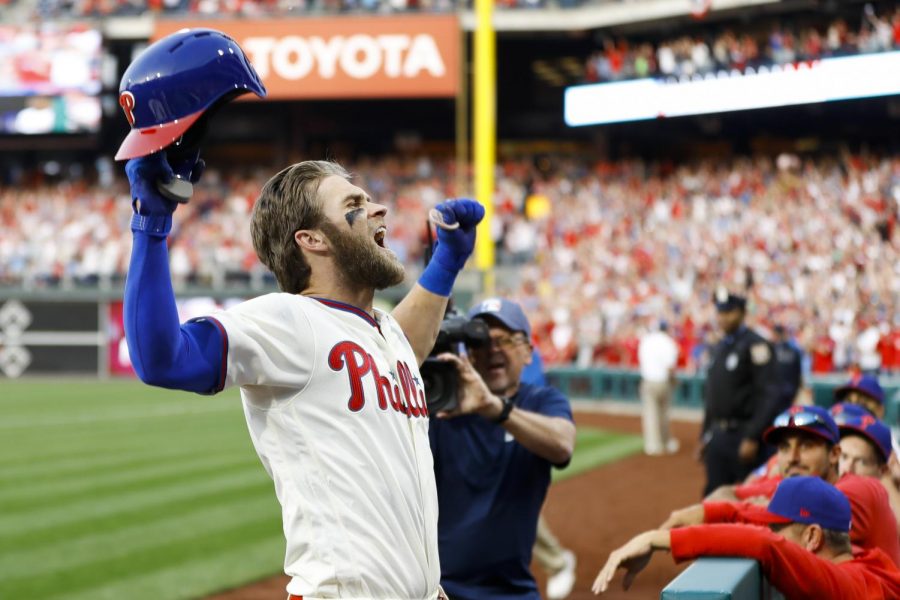 Standing Alone: Phillies Remain Only Undefeated Team In MLB
After clinching the sweep against the division rival Atlanta Braves on Sunday night, the Phillies start the 2019 season at 3-0, the only undefeated team in baseball, and the first time they've accomplished such a start since 2011.
The Phillies got it all started with a 10-4 rout of Atlanta on Opening Day, setting the tone for the rest of the series, if not the rest of the season. On Saturday night, in game 2, the lineup continued to wreak havoc, posting another 8 runs on Atlanta, including Harper and Realmuto's 1st homers in Phillies uniforms. However, in game 2, pitching left a bit to be desired, as the Phillies surrendered 6 runs to Atlanta. Thankfully, they would tighten it up in game 3, as Arrieta allowed only 1 run over 6 innings, and the bullpen shut the door without allowing any more. Harper and McCutchen both hit their 2nd homers of the season, leading the Phillies to a 5-1 victory, securing the sweep and maintaining their perfect record of 3-0.
If we thought that was fun, it's about to get even better. The Phillies have Monday off to prepare for a huge upcoming series, as the Phillies take on the Washington Nationals in Washington, with former National Bryce Harper donning a Phillies jersey on their turf for the first time.  Granted, it's only a 2 game series, but the tensions are going to be higher than we've seen in a long time. Especially as the Phillies are set to face Washington's ace in Max Scherzer on Tuesday. The Natioals have started the season 1-2, while the Phils remain 3-0, and look to keep the loss column at zero.