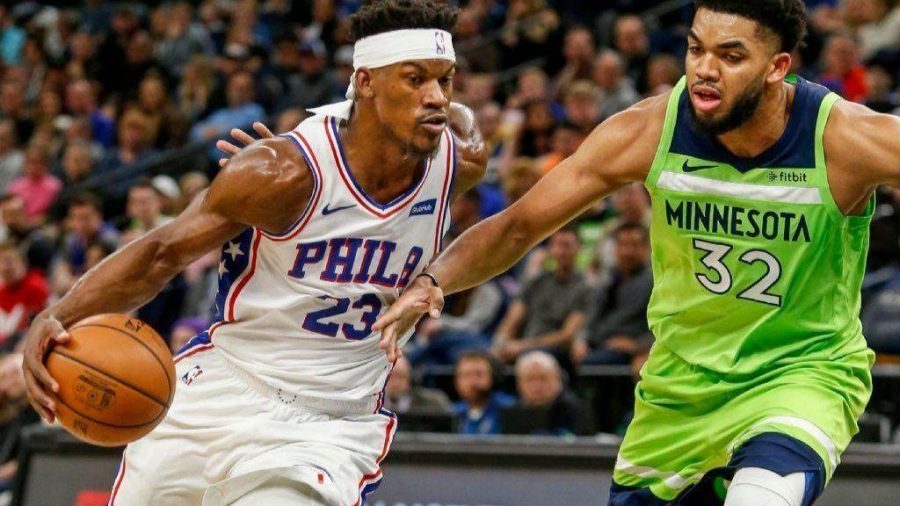 Butler Gets Last Laugh In Return To Minnesota
The chorus of boos from the Minnesota Timberwolves fans directed at Sixers' Jimmy Butler came as no surprise on Saturday night, as the Sixers prepared to take on the Timberwolves in Minnesota for the first time since Butler demanded his trade from Minnesota back in November. Butler would get the last laugh, however, as the Sixers beat the Timberwolves 118-109 to improve to 49-27 on the season.
The game in Minny marked the 1st of a 3-game roadtrip that the Sixers would have to play without Joel Embiid, as the Sixers are resting him for precautionary reasons in preparation for the playoffs. The idea is that he sits out vs Minnesota, Dallas, and Atlanta, and returns to play vs Milwaukee at home on April 4th.
Despite not having Embiid, the Sixers hung on for the win, despite being outscored by Minnesota in all but the 1st quarter.  Butler didn't score much, but despite sustaining an apparent injury, he still stuffed the stat sheet, with 12 points, 13 rebounds, and 5 assists. Ben Simmons also stuffed the stat sheet, coming up 1 assist shy of another triple double. He finished with 20 points, 11 rebounds, and 9 assists. Tobias Harris led the team in scoring, dropping 25 points. Jonah Bolden had a strong night as well, taking advantage of the starting opportunity with 19 points, 8 rebounds, and 3 assists.
The Sixers will take on Luka Doncic and the Mavericks on Monday night, 1 of 6 remaining regular season games.