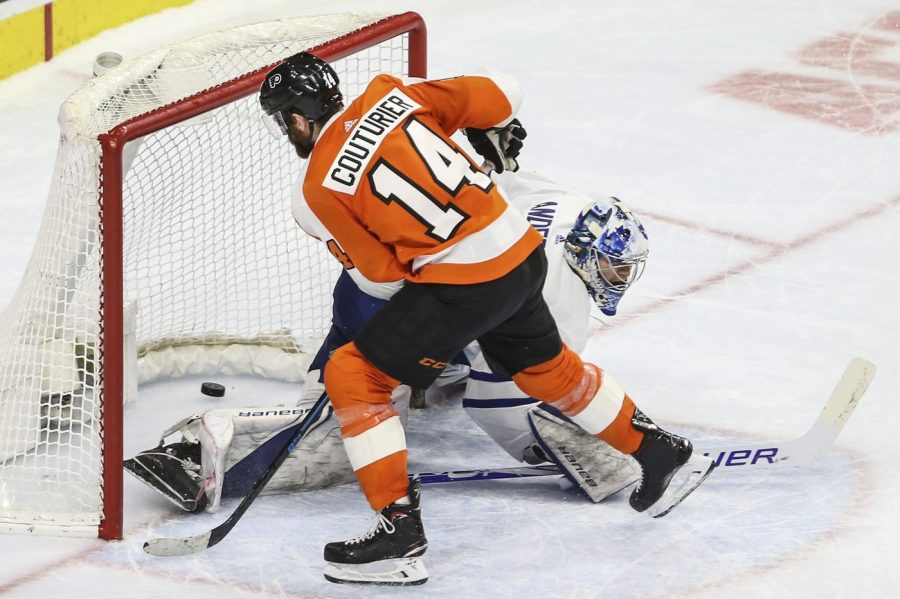 Flyers Knock Off Maple Leafs In Shootout Victory
It's a shame the games don't really mean anything anymore, because this was a good one, as the Flyers came back to beat the Maple Leafs in a shootout.
The game sure didn't start out as the Flyers hoped for, as they watched the Maple Leafs jump out to a 2-0 lead in the 1st period. However, the Flyers would stage a comeback, completely owning the 2nd period. Travis Konecny sniped the first goal right over Toronto goalie Frederik Andersen's left shoulder, making it 2-1. Radko Gudas tied it at 2, taking advantage of the traffic in front of Andersen as he scored from the blue line. Sean Couturier then gave the Flyers their first lead of the night at 3-2.
Less than 2 minutes into the 3rd period, Toronto's Auston Matthews tied the game back up at 3. Flyers' Ryan Hartman countered to take the 4-3 lead, but William Nylander scored for Toronto again, sending the game into overtime at 4-4. Both teams held each other off in overtime, sending the game to a shootout.
The shootout was as tough as the rest of the game, as the 1st 4 shooters for both teams all failed to score. However, the Flyers' 5th shooter, Sean Couturier, broke the tie, with a beautiful move to fool Andersen. Carter Hart stopped the final shot for Toronto, securing the Flyers 5-4 win.