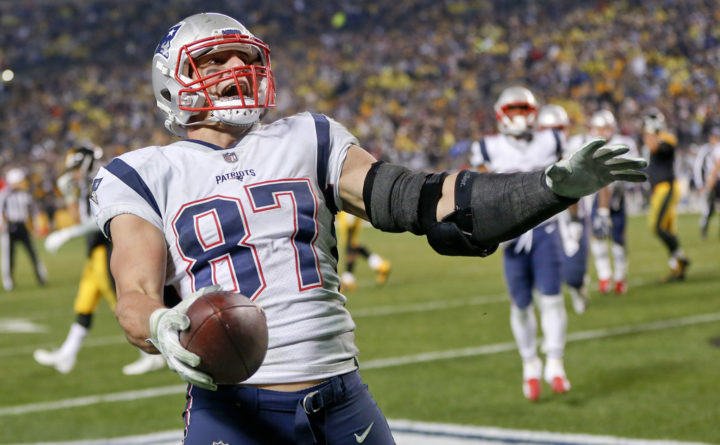 Rob Gronkowski Retires From NFL
New England Patriots tight end Rob Gronkowski, who played his entire professional career for the Patriots, has retired from the NFL at the age of 29.
Gronk was a three-time Super Bowl champion (XLIX, LI, LIII), a five-time Pro Bowl and four-time First Team All-Pro selection, and was the highest ranked tight end in the NFL Top 100 Players for six consecutive years from 2013 to 2018.
Gronkowski's 79 touchdown receptions since he joined the Patriots as a second-round draft choice in 2010 led the NFL. He had 10 or more touchdown receptions in five seasons, which is the most by a tight end in NFL history.
Gronkowski played in 115 regular-season games, totaling 521 receptions for 7,861 yards. He played in 16 playoff games, with 81 receptions for 1,163 yards and 12 touchdowns — all records for the tight end position.
With no Gronk, the Patriots look to add a tight end via draft as it is a much needed upgrade. They will look to add another big body guy that can block and catch like T.J. Hockenson or Noah Fant