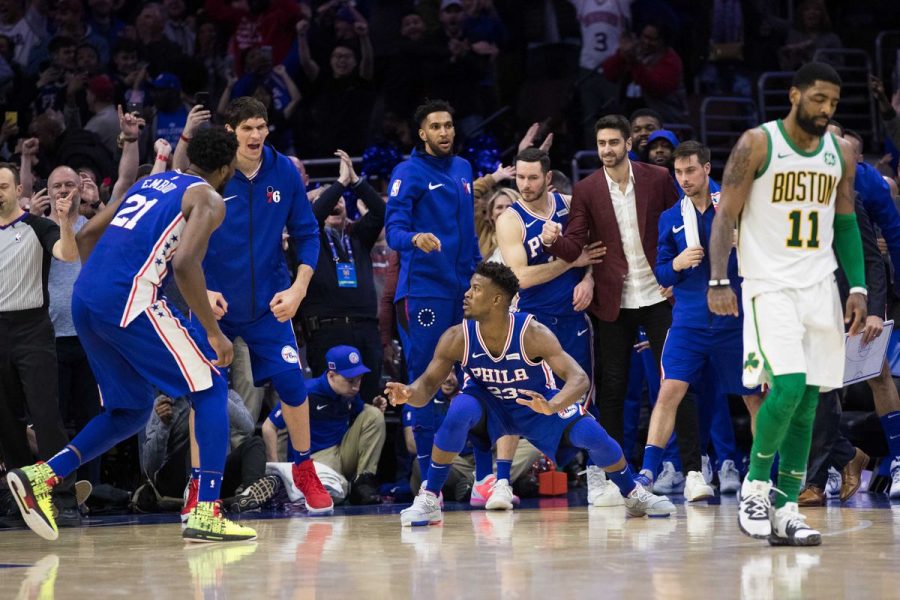 Sixers Come Through In The Clutch To Take Down Boston
There may not be a way to accurately put into words how crucial this game was, but everyone knew going into the game just how big it was. The Sixers' hadn't found a way to beat the Celtics all season, but the Sixers hadn't faced the Celtics with their new starting 5 all working together. It was only a matter of time before the Sixers broke the curse, and it finally snapped on Wednesday.
The bad blood between Philly and Boston is no secret, and an altercation between Marcus Smart and Joel Embiid only further proved that point. Early in the 3rd quarter, Celtics' Marcus Smart tripped over Joel Embiid's leg. Apparently taking offense, for some reason, Smart got up and proceeded to shove Embiid to the floor. Both Smart and Embiid had to be restrained, and Smart earned himself an ejection.
It was a tough game to watch through most of the 1st half, and several parts of the 2nd half too honestly. The Celtics dominated early, jumping to a 39-30 lead after the 1st, and going into the half with a 69-58 lead. An uncharacteristic box score for a Sixers team that usually dominates the 1st half and struggles in the 2nd. The Sixers started to chip away at the Celtics, outscoring them by 6 in the 3rd quarter. The 4th quarter, however, the Sixers came in clutch, starting with the king of the 4th quarter, Jimmy Butler.
The Sixers started the 4th quarter down 90-85, but a 5 point deficit seems a lot larger in tight games like these. That's when guys like Jimmy Butler shine. The Sixers held on, eventually being locked in a 113-113 tie with 1:07 to go, largely thanks to several clutch shots from Butler. Tied at 113, Ben Simmons got a huge and-1 to put the Sixers up 116-113 with about 40 seconds left. On the Celtics' next possession, Joel Embiid came up with a huge block on Kyrie Irving, followed by a clutch rebound to give the Sixers a final chance to ice the game. The ball found itself in the hands of Jimmy Butler, as expected. Butler took on Irving, and with 4.7 seconds left, won the battle, drilling the shot to ice the game as Irving fell to the floor.
Jimmy Butler had only scored 7 through the first 3 quarters, but finished the game with 22 points after a huge 4th. Embiid led the team in scoring, dropping 37 points and a whopping 22 rebounds. Harris dropped 21 points, Redick dropped 17, and Simmons scored 13.
The Sixers avoided a season sweep at the hands of the Celtics, significantly boosting the Sixers' confidence as we move into the final 10 games of the season. This team finally looks to be performing as we've been waiting for.