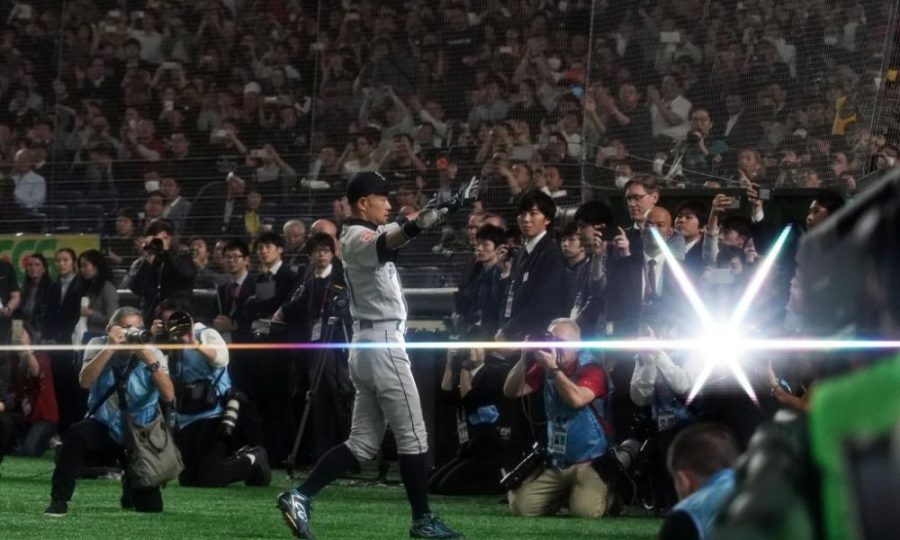 Ichiro's Legendary Career Comes To A Close
Ichiro Suzuki, the Japanese sensation that found his way to the US all the way back in 2001, is finally calling it a career after one final curtain call in front of his home crowd in Japan.
Ichiro's MLB career is simply incredible. In 18 years, he collected 117 home runs and 780 RBI, along with a .311 career batting average and a .355 on-base percentage. Ichiro also finishes his career as a member of the 3,000 hits club, with 3,089 career hits.
When Ichiro first entered the MLB, he took the league by storm with no hesitation. In his first season in 2001, he not only won the Rookie Of The Year award, but he also won American League MVP, after hitting for an astounding .350 BA. And on top of MVP and ROY, he won the Gold Glove and Silver Slugger awards while being named to the All-Star game. Very few have ever had such an incredible season in their career, let alone in their rookie season.
From 2001 to 2010, Ichiro made every single All-Star Game, and never hit below .303. In that stretch, he earned 9 more Gold Gloves, 2 more Silver Slugger Awards, and an All-Star Game MVP award.
Ichiro spent his first 13 seasons in Seattle, batting .322 with 99 home runs, 633 RBI, and a .365 OBP. In 2012, he began a 3-year stint with the Yankees, where he saw his batting average drop to .281 while hitting 13 home runs and tallying 84 RBI in that 3-year span. In 2015, he began another 3-year stint, this time with the Miami Marlins. His numbers continued to drop in a diminished role with Miami, batting only .256 with 5 home runs and 63 RBI. In 2018, he re-joined Seattle to finish out his career.
At the end of 2018, Ichiro began a move towards a front office role with Seattle, but he suited up one last time here in 2019, as the Mariners took on the Oakland Athletics in a series in Japan to open the 2019 season. This provided the perfect opportunity for Ichiro's final curtain call, back where it all started. In playing some of the most incredible baseball we've ever seen, Ichiro has opened the gateway for more Japanese players to take their talents to the MLB, as most recently, Japanese sensation Shoei Ohtani has begun his run in the MLB with the Anaheim Angels.