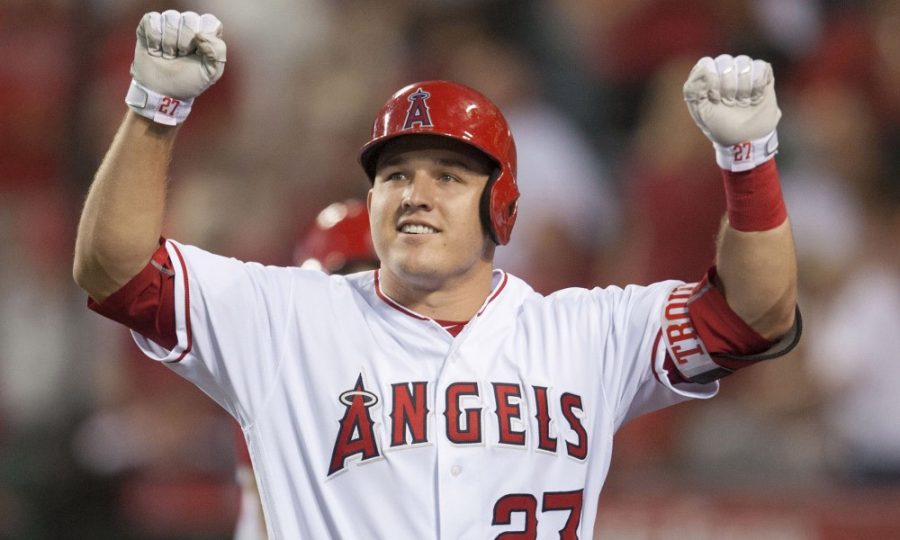 Angels Sign Trout To Mega-Contract
Star center fielder Mike Trout and the Los Angeles Angels are finalizing the largest contract in professional sports history.
A 12-year deal worth more than $430 million that will smash previous records and could keep the greatest player of his generation with the Angels for the remainder of his career.
The signing comes a little less than three weeks from Bryce Harper signing with the Phillies. Harper had obvious intentions of recruiting Trout to Philadelphia near his hometown of New Jersey, but Trout will now stick with LA, and make 110  million more than Harper throughout their lengthy contracts.
Trout has had quite the career as he's accumulated two American League MVP awards and finished second four times.
Trout, 27, will receive an average of nearly $36 million a year, topping Zack Greinke's previous record average of $34.4 million with the Arizona Diamondbacks.
There is no question Mike Trout is one of baseballs most talented players in its history, and LA stamped the future Hall of Famer until he is 39.