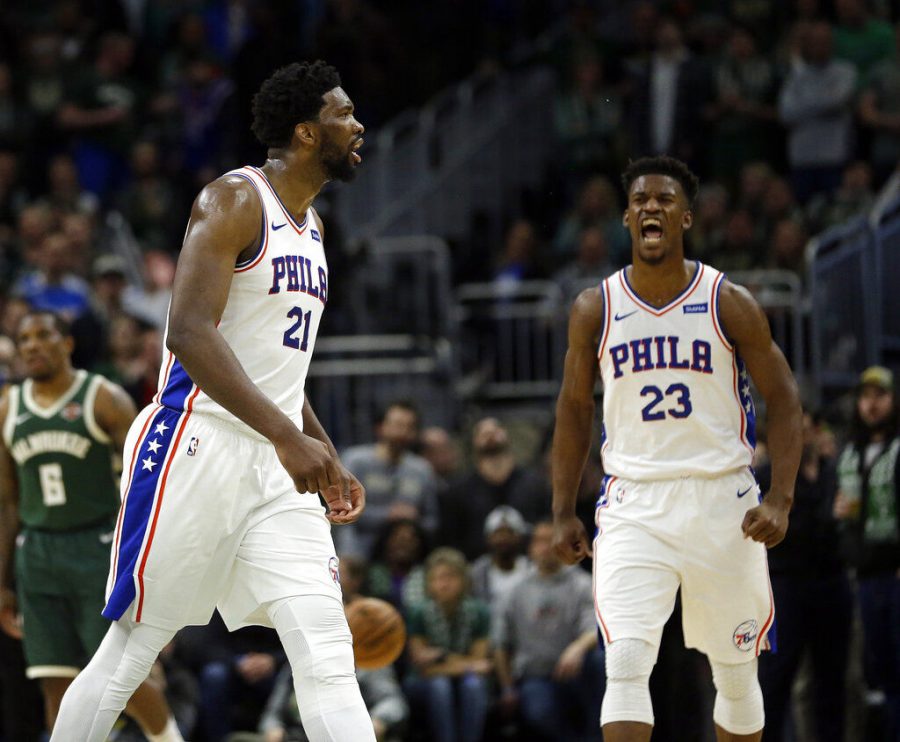 Sixers Clinch Playoff Berth With Big Win Over Bucks
The Sixers have officially locked down a trip to the playoffs again, as they defeated the 1st-place Milwaukee Bucks with a statement win on Sunday.
We knew going into Sunday's game that it was going to be crucial, as the Sixers had yet to prove their worth against the teams ahead of them in the standings, the Raptors and Bucks. On Sunday, the Sixers let the whole league know they were here for real, dominating the Bucks 130-125. Not only was pride on the line, but so was a playoff berth, as the Heat defeated the Hornets earlier in the afternoon, allowing the Sixers the chance to clinch a playoff spot with a win. They took care of business.
The game was a even-matched and high-intensity battle, especially between Bucks' Giannis Antetokounmpo and Sixers' Joel Embiid. Each center put up big-time numbers in the match up,  as they combined for 92 points. Antetokounmpo posted his first career 50+ point game, scoring 52 points along with 16 rebounds and 7 assists. Embiid put up 40 points, 15 rebounds, and 6 assists to lead the Sixers to the win.
The box score in characteristically a Sixers game, as they outscored Milwaukee in the 1st and 2nd quarters, but were outscored in both the 3rd and 4th. Thankfully, the Sixers didn't allow Milwaukee to get too far, preserving the 5 point victory.
With the playoff spot secured, the Sixers now shift their focus to holding onto the 3rd seed for the rest of the regular season, and getting the new-look roster to work effectively in time for the playoffs.