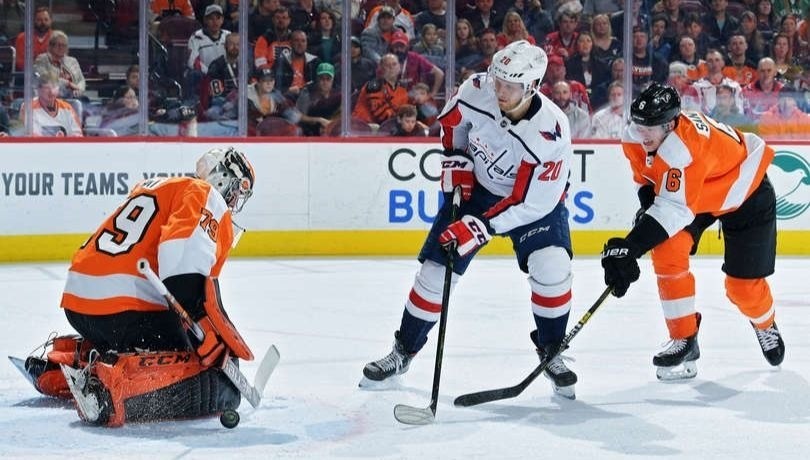 Flyers Fall In Pathetic Loss To Washington – Again
It's not really surprising, but it still hurts to watch. The Flyers' playoff chase took a big hit on Thursday night as the Capitals easily knocked off the Flyers 5-2. It's especially frustrating when you also consider that this was Carter Hart's first game back since his injury.
It's not like Hart was especially bad, but he definitely wasn't as sharp as we know he can be, as he allowed 4 goals on 31 shots.
The Flyers didn't get much offensive production either, with both goals, courtesy of van Riemsdyk and Laughton, coming in the 2nd period.
The Flyers now sit 5 points out of a playoff spot, with a remaining schedule that makes every win crucial. I'm not throwing in the towel just yet, but I've got the towel in hand and ready.