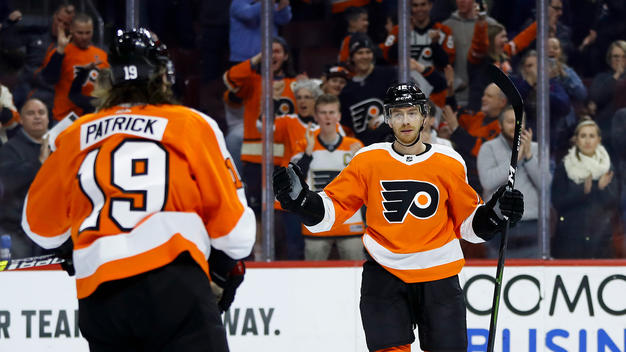 Flyers Within Striking Distance Of Playoffs
The Flyers' playoff dreams have come even closer to a reality with their win 3-2 over Ottawa on Monday night. With the win, the Flyers are 3 points back of a wild card spot.
The Flyers did all their work in the 2nd period, as Oskar Lindblom, Michael Raffl, and Scott Laughton and all scored in the period.
Brian Elliot held his own in-goal, although the defense helped him out considerably more. Elliot only had to face 22 shots on goal, and he made the save on 2 of them.
The Flyers sit at 76 points, 3 points behind the Canadiens and Blue Jackets. The chance of the playoffs is right there, and the Flyers need to take advantage of it. They've gone on an 18-5-2 streak in their last 25 games, and they'll still need a little bit more to get to the playoffs. I can't believe I'm actually talking about the playoffs with this team, after the wheels appeared to fall off months ago.