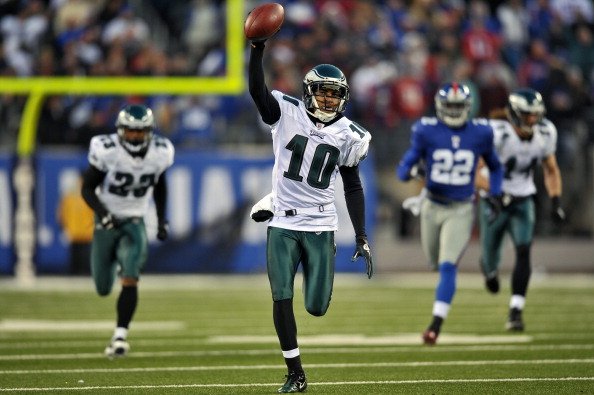 D-Jax Back In Philadelphia
The Eagles have brought back a familiar face in trading with Tampa for Desean Jackson on Monday afternoon.
It's an interesting move, and a favorite among fans without a doubt. Jackson spent 6 seasons in Philadelphia before ending up in Washington for the 2014 season. He played 2017 and 2018 in Tampa, and now he's going back to where he began. Jackson was a fan favorite, notably for his incredible punt return, game winning touchdown against the Giants in the "Miracle at the Meadowlands." However, Chip Kelly's toxic tenure is what eventually drove him out of town. Now, with Pederson at the helm, Jackson will be welcomed back to Philadelphia with open arms.
Jackson didn't have a spectacular tenure in Tampa compared to his days in Philly. In 2018, he was forced to work with a rotation of QBs in Fitzpatrick and Winston. With a legitimate QB in Wentz, and on a team he wants to play for, there's reason for legitimate optimism for Jackson in the 2019-20 season.
The only bad side of the trade is Golden Tate is now unlikely to re-sign, as he expressed frustration after the trade via Twitter. For the Eagles, I don't think they're concerned, they're optimistic about what Jackson can do. With the move, all of Philadelphia appears to be in competitive mode. Philly has a fever, and it's beautiful.