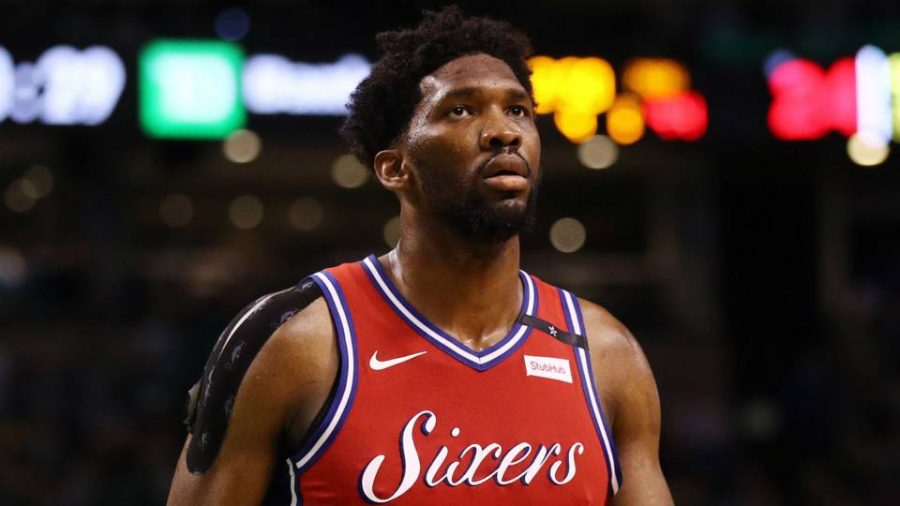 What's The Deal With Joel Embiid?
The Sixers reported on Thursday that Joel Embiid would once again be absent for Friday night's game vs the Houston Rockets. It will be his 8th missed game, and Embiid hasn't played a minute since the All-Star Game. The Sixers are 4-3 in his absence, which isn't bad for a team missing their MVP candidate, but how long can this drag on before we have to start worrying?
It feels like we aren't being told everything. Missing 8 straight games with simply "knee soreness" doesn't seem like the complete story. Although the patience on the Sixers part to get Embiid fully healthy makes sense, as Embiid's injury history and the Sixers' inevitable playoff run makes his recovery all the more crucial.
Missing Embiid for Friday's game against James Harden and the Rockets is disappointing as this situation drags on. The last game between the 2 teams in late January, both Harden and Embiid were hit with technical fouls, as the Sixers crushed the Rockets. The Sixers will instead have to find a way to make do without Embiid, yet again.
The situation is even more frustrating for the Sixers, as backup center Boban Marjanovic went down with a knee injury shortly after Embiid's absence began. Brett Brown has been forced to make the position of center a carousel, and it often shows, especially in terms of defense.
The Sixers sit 0.5 games behind the Indiana Pacers for the 3rd seed in the East, and it's not hard to believe the Sixers will be sitting in 3rd at the end of the regular season. The pressure to have Embiid back is less about seeding, and more about figuring out how to manage the Sixers' starting 5 for the playoffs.