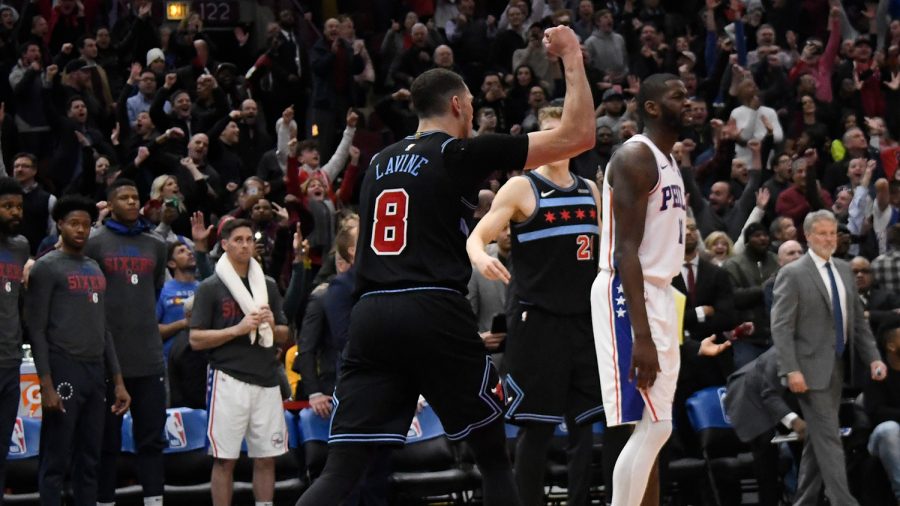 Sixers Fall To Lowly Bulls In Disappointing Performance
This should've been another easy win to take advantage of for the Sixers, against a Bulls team with a pathetic 18-47 record coming into Wednesday's game. But somehow, the Sixers can't just make anything easy.
The Sixers have been pretty strong even without Joel Embiid for the last several games, but for some reason they had no answer for the Bulls last night. The game was tight right out of the gates, as the Bulls and Sixers were locked at 30-30 after the 1st quarter. After the 2nd quarter, they still remained locked at 57 all. This was clearly not a good sign, since the Sixers usually come out strong in the 1st half, and struggle in the final 2 quarters.
The Sixers finally managed to outscore the Bulls 29-25 in the 3rd quarter, but they still couldn't seem to shake them. Once they finally did seem to pull away, at one point having a lead as large as 10 in the 4th, the wheels came off again. The Sixers still can't close out games, as they allowed the Bulls to come back. In the dying seconds of the game, the poor play culminated with a pathetic defensive breakdown, allowing Zach Lavine to score a nearly-uncontested layup to put the Bulls up by 1 with 0.5 seconds left for the Sixers to score.
The final possession of the ill-fated game was a bizarre one to say the least. As the time expired, the Sixers failed to score. After the players had left for the locker room, the referees realized they had started the clock too early, and called both teams back out to replay the final possession. It didn't matter, however, as the Sixers still failed to score, getting 2 chances to win it and failing both times simply added insult to injury. They fell 108-107.
If we need to look for a positive, and we do, Ben Simmons is continuing to impress as he stuffs the stat sheet night after night. On Wednesday against Chicago, he just barely missed another triple-double, going 18/11/7. Jimmy Butler led the Sixers in scoring against his former team, dropping 22 points.
The Sixers fall to 41-24, and will face the Houston Rockets on Friday. Joel Embiid's availability is still to be determined.