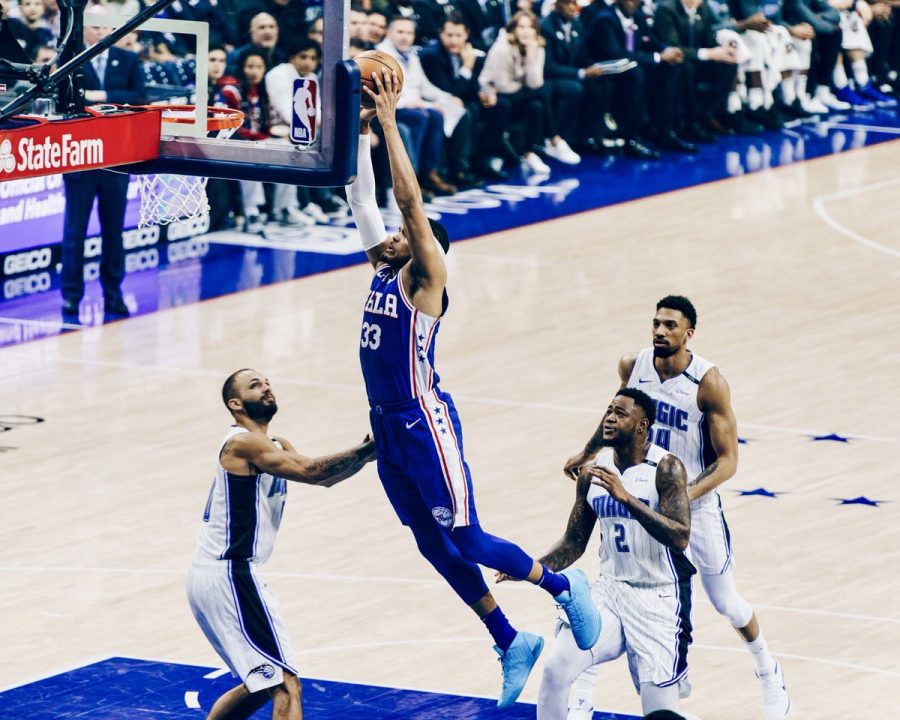 Redick, Harris, Simmons A Dangerous Trio As Sixers Defeat Orlando
Another day, another game with Joel Embiid on the sidelines, and another day of wondering who's going to go off each night. On Tuesday night against Orlando, JJ Redick, Tobias Harris, and Ben Simmons answered the call with big performances.
JJ Redick absolutely went off against the Magic, dropping a team-high 26 points, going 6/9 from 3-point range. Tobias Harris was 2nd on the team in scoring with 21 points, along with 12 rebounds and 5 assists. Ben Simmons came 2 rebounds shy of a triple-double, continuing his recent hot streak in the absence of Embiid. His final line was 16/13/8.
Possibly the best thing about the Sixers 114-106 win is the quarter-by-quarter scoring. The Sixers are frustratingly notorious for having big 1st half numbers, while struggling to hold on in the 2nd half. Tuesday night wasn't so much that story, as the Sixers were only outscored in the 4th quarter, and only by 4. It's a good sign even if it is the Orlando Magic, since closing games has been Philly's overall weakness. The Magic did make it close, but the Sixers managed to pull away for good.
The Sixers improve to 41-23 and turn around to play the Bulls on Wednesday night, which in every way a must win. The Bulls, at 18-47, have been in the basement of the league all season, and the Sixers need to take advantage of it. They've done a good job of it lately.