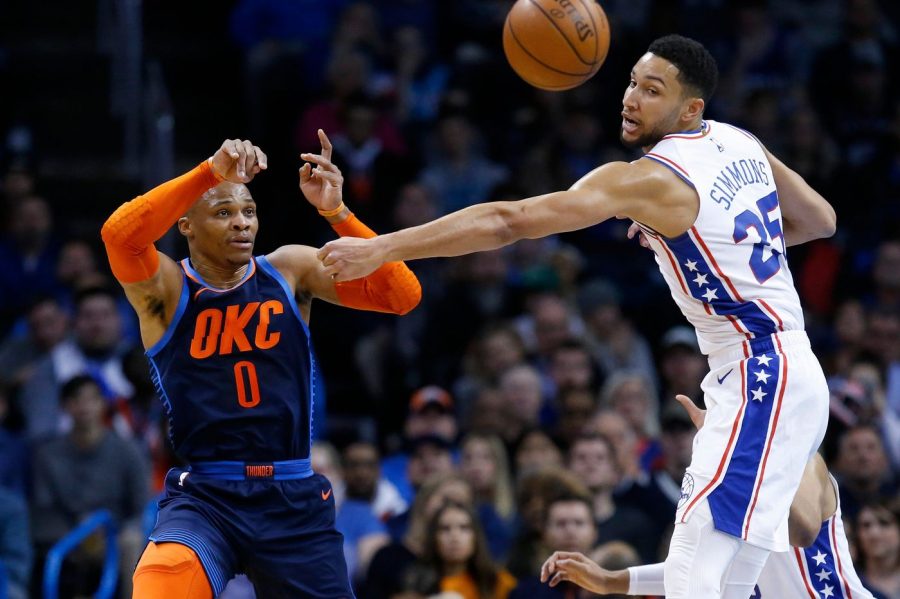 Sixers Defeat Thunder For 1st Time Since 2008
The Sixers, in the midst of missing Embiid and Marjanovic, have been in need of someone to step up. Facing a Thunder team that's owned the Sixers since 2008, the game looked to be an automatic loss for Philly. But they got Ben Simmons and Tobias Harris to step up in huge ways to snap their 11 year losing skid against Oklahoma City, 108-104.
It was undoubtedly a usual Sixers game, as the Sixers came out of the gates hot, sitting at a 37-26 lead after the 1st quarter. The lead remained the same at halftime, as the Sixers held a 60-49 advantage.
Unfortunately, the 2nd half was unmistakable Sixers play as well, as the Sixers were outscored by the Thunder in both the 3rd and 4th quarter. Despite blowing several double-digit leads in the duration of the game, they finally managed to close it out, escaping Oklahoma City with a 108-104 win, despite not having Embiid or Marjanovic.
Tobias Harris had a huge night again, he's really looking like the perfect fit for the Sixers' system. He put up a team-leading 32 points, along with 5 rebounds and 3 assists. Ben Simmons stepped up as a big key for the Sixers, recording an 11/13/11 triple-double. Jimmy Butler had a strong night as well, dropping 20 points with 8 rebounds and 8 assists.
The Sixers improve to 40-22 with the win, and look to another tough matchup against the Golden State Warriors at the Wells Fargo Center on Saturday. The last time they faced each other, Philadelphia shocked the world by handily defeating the Warriors 113-104 on January 31st. And it's fair to say the Sixers are an even better team now than they were then. The big factor remains Embiid's health, as his status is still unknown for Saturdays' matchup.