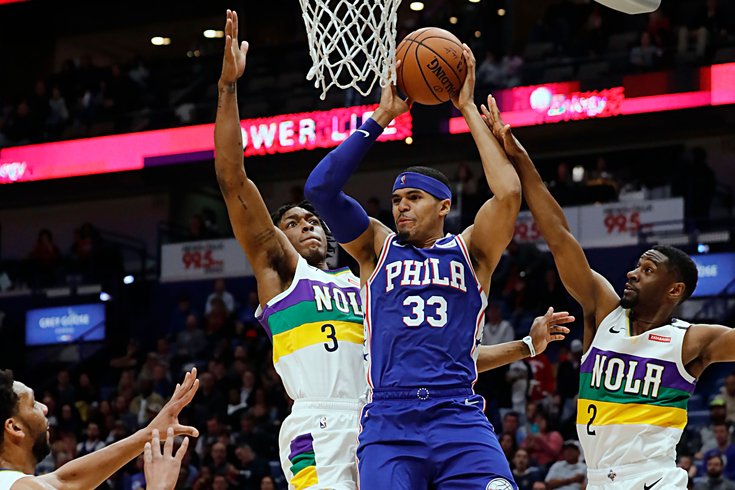 Sixers Barely Hang On For Win Over New Orleans
Another day, another nail-biter for the Sixers. And yet again, it shouldn't have been a nail-biter, but the Sixers' struggles to close out games has been no secret.
The Sixers came out of the gates strong, sitting at a solid 31-24 lead after the 1st quarter. They again outscored the Pelicans in the 2nd quarter, taking a 65-52 lead into the half.
The story has been the same all season. Strong 1st half, then the script flips in the 2nd half. Monday night was no different. The Sixers were outscored by 3 in the 3rd quarter, and outscored by 9 in the 4th quarter, once again demonstrating this teams' Achilles Heel: they absolutely cannot close out games. They're lucky to have escaped with the win, especially without Joel Embiid.
Speaking of injuries and Joel Embiid, the Sixers may have lost backup center Boban Marjanovic for some time as well, as he got landed on awkwardly late in the 4th quarter, as it appears to be some degree of a knee injury.
Tobias Harris had the best performance, maybe the best of his Sixers career, as he grabbed 29 points and 10 rebounds, along with 3 assists.
With all my criticism, it's hard to believe the Sixers even won. But there are still so many things this team has got to figure out before the playoffs, or we're in trouble. Either way, Sixers improve to 39-22 with the 111-110 win over New Orleans. Next game is a real test, as they take on the Oklahoma City Thunder on Thursday: a team that the Sixers just can't seem to figure out.