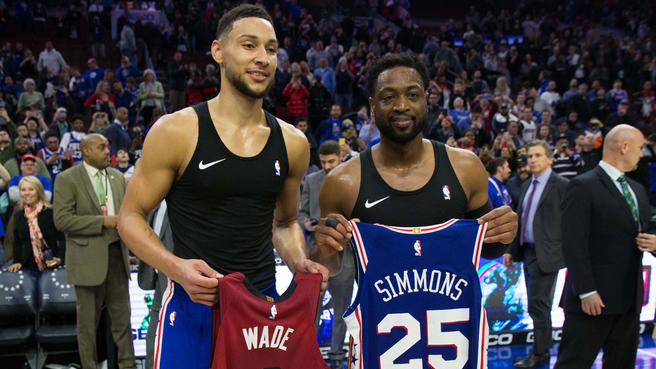 Embiid-Less Sixers Take Down Heat
Coming out of the All-Star break, the Sixers discovered they would be without their All-Star center Joel Embiid due to a knee soreness, although thankfully, MRI revealed no structural damage. Regardless, it could be a week before Embiid sees the court again. With Thursday's game against the Miami Heat, the Sixers had to do something they struggled to do before: win without Embiid. Thankfully, the Sixers stepped up and managed to pull off the win, 106-102.
In the wake of Embiid's absence, Boban Marjanovic stepped up to start in his place. Boban put up 19 points, 12 rebounds, 2 assists, and a block. In the process, he joined none other than Joel Embiid as the 2 fastest active players to reach the 1,000 point mark. The Sixers seem to have finally found someone who can reliably back-up Embiid.
The other part of the Clippers/Sixers trade came up big for the Sixers on Thursday night as well, as Tobias Harris led the team with 23 points, accompanied by 11 rebounds and an assist. Ben Simmons, coming off his first All-Star appearance, followed right behind Harris in scoring, with a 21 points, 7 rebound and 4 assist night.
Thursday's game was special in another way, as the game represented Dwyane Wade's final game in Philadelphia of his long, star-studded career. Wade received a heartfelt standing-ovation as he checked in for the first time, and swapped jerseys with Ben Simmons before walking off the Wells Fargo Center floor for the last time in his career.
The Sixers improve to 38-21, 4th in the Eastern Conference. They'll take on the Portland Trailblazers on Saturday.