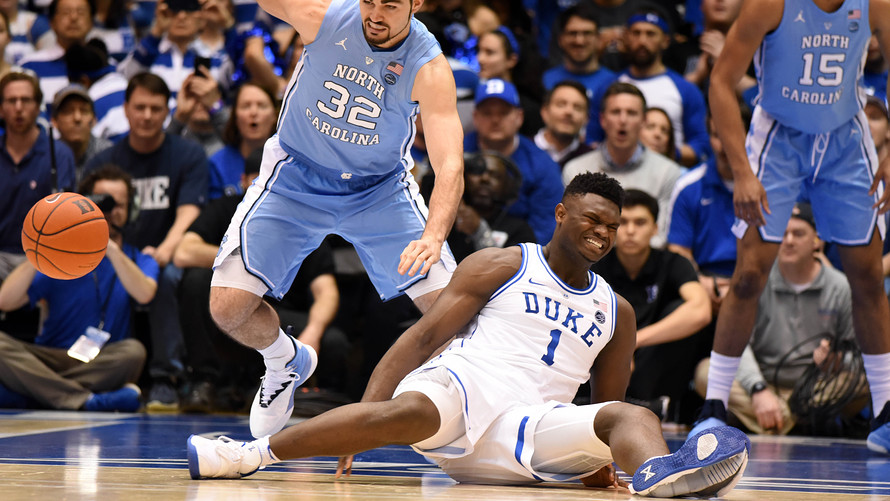 Potential NBA #1 Pick Zion Williamson Injured In Loss To UNC
The talk around college athletes for the past decade has been about their health and financial security. One injury can shake up a young athlete's whole career and with millions on the table, the NCAA has to protect their athletes.
Potential NBA #1 pick, glorified dunker, and overall athletic athlete Zion Williamson is now the topic of discussion after spraining his knee after busting out of his shoe, resulting in a very awkward split-landing.
The Duke star is pending on his time table to return, but with the #1 pick in his fingertips, some question whether Williamson will decide to return to the Blue Devils by the start of March Madness.
Williamson has not faced a major injury in his career, and with a sprained knee, the only realistic adversity Williamson will face in 2019 is being selected #1 or in the top 5 of the upcoming NBA draft.
The NCAA may just be in store for a busy offseason with NBA Commissioner Adam Silver, and the CPA after one of its most prolific athletes in the history of the organization suffered an injury.