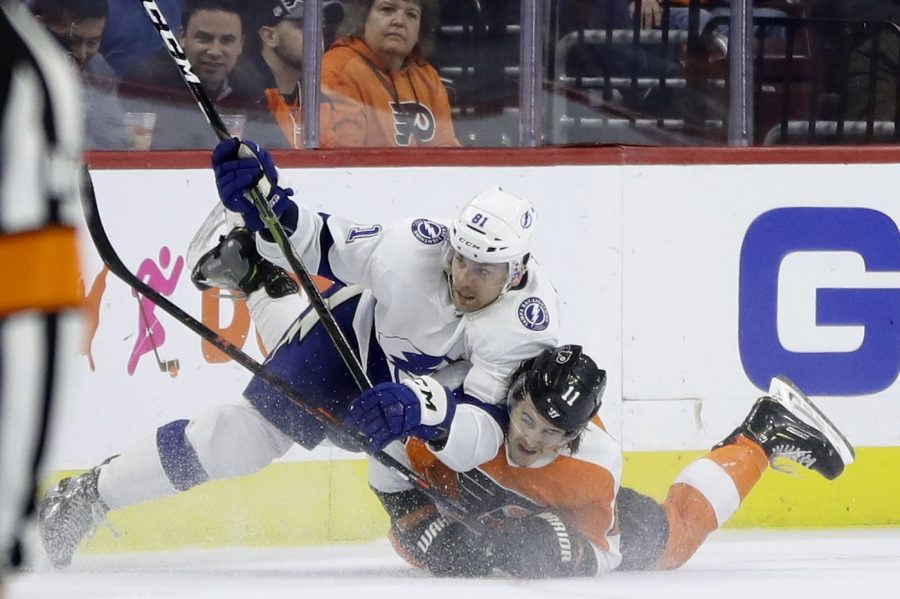 Flyers Struck Down By Lightning
I can't say I'm surprised, but I'm still disappointed. The improbable Flyers playoff push took a tough hit on Tuesday night, as they were handily taken down by the Tampa Bay Lightning, arguably the best team in the league.
It didn't take long for the Flyers to fall behind, as Tampa tagged Carter Hart for 3 goals in the 1st period, prompting Scott Gordon to pull Carter Hart in favor of Brian Elliot. Elliot would lock it down for the 2nd period, as both teams failed to score in the 2nd.
The Flyers finally got on the board with a goal from Oskar Lindblom, but was quickly countered by Tampa. Travis Konecny would score the only other Flyers' goal, as the Flyers fell 5-2.
The Flyers aim to get back on track vs the Montreal Canadiens on Thursday before the Stadium Series vs Pittsburgh on Saturday.