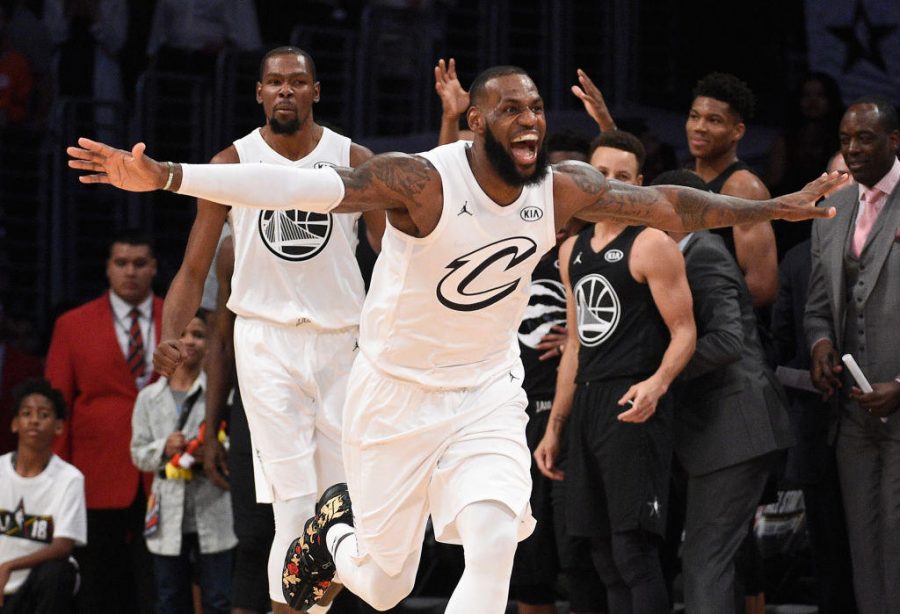 Team LeBron Comeback Against Team Antetokounmpo
Kevin Durant Awarded MVP Honors
Team LeBron has defeated Team Antetokounmpo 178 – 164 in the Annual NBA All-Star Game in Charlotte.
Overall, the players did a great job with entertaining the audience as there was flashy plays all night long in an overall gleeful matchup.
By halftime, Team LeBron trailed 95 – 82 and with the momentum in Team Giannis favor, it looked like it would be a breezy victory over the future NBA owner, LeBron James.
James built a team made with depth and hot hands which is exactly why he took Kevin Durant 1st overall in the draft. KD added to his All-Star resume totaling 31 points, 7 rebounds, and 2 assists. In my opinion, Durant was the best player on the court last night, and proved he is atop the ladder in the NBA.
Best part about NBA All-Star Games is they just seem to keep getting better and better along with a significant rise in competition and bragging rights over one another.