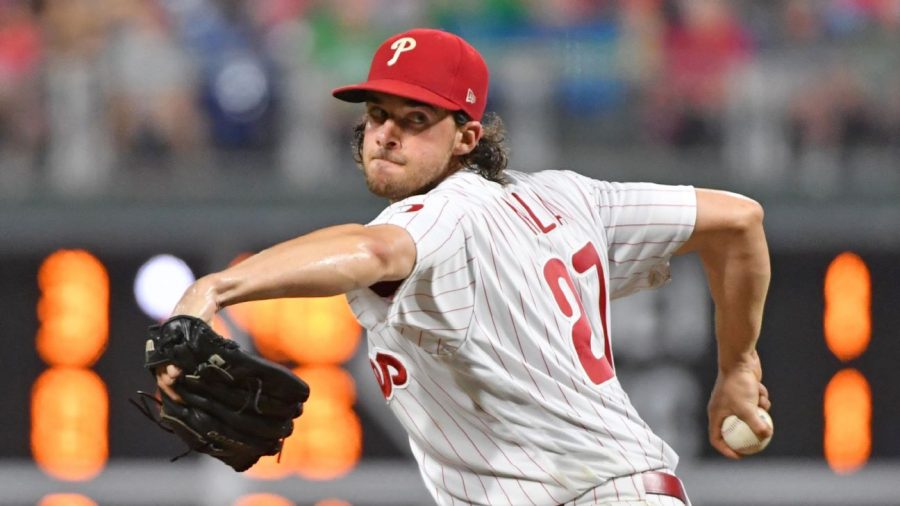 Phillies Sign Aaron Nola to Contract Extension
The Philadelphia Phillies have signed SP Aaron Nola to a 4-year, 45 million dollar contract extension with a 16 million club option for 2023.
The deal buys out Nola's three years of arbitration eligibility and covers what could have been two post-free agency seasons considering the club option.
Nola, 25, was a Cy Young finalists in 2018, going 17-6 with 2.37 ERA as he cemented himself as the Phils' ace.
The 7th overall pick in 2014, Nola has quickly emerged as one of baseball's best young pitchers and now has a home in Philadelphia.