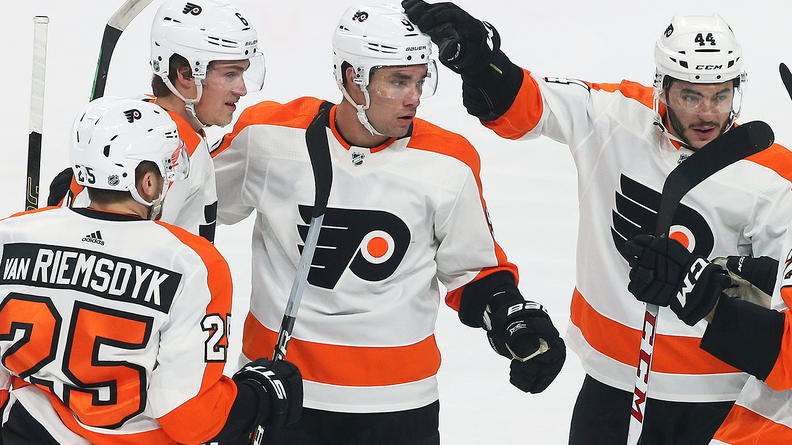 Flyers Get Back On Track With Comeback Win
The Flyers' point streak came to a frustrating end against the rival Penguins on Monday night, as Pittsburgh became one of few teams to solve Carter Hart. With a game the next night in Minnesota, bouncing back was key to keeping the Flyers in their unlikely playoff race.
The way the game started, it seemed the Flyers were destined to easily bounce back, as Ivan Provorov scored within the first 3 minutes of the game. But then it appeared the wheels were falling off fast, as Flyers' goalie Anthony Stolarz watched 3 straight goals go past him, one a product of a terrible high-sticking call against the Flyers: even though it was the Wild that high-sticked their own player. The team was frustrated to say the least as they went to the locker room for the 1st intermission.
Whatever was said in the locker room during the 1st intermission, seemed to work, as the Flyers rattled off 2 goals in the 2nd, while Stolarz locked down the Wild to keep it a 3-3 game.
2 minutes into the 3rd, the Wild took their lead back to make it a 4-3. Determined to complete a comeback, the Flyers countered again with 2 goals, courtesy of Claude Giroux and James van Riemsdyk, giving the Flyers the 5-4 comeback win to get back on track.
The Flyers now sit at 5th in the Metropolitan with 59 points, and they look to continue the winning trend against the struggling Detroit Red Wings in Philadelphia on Saturday.