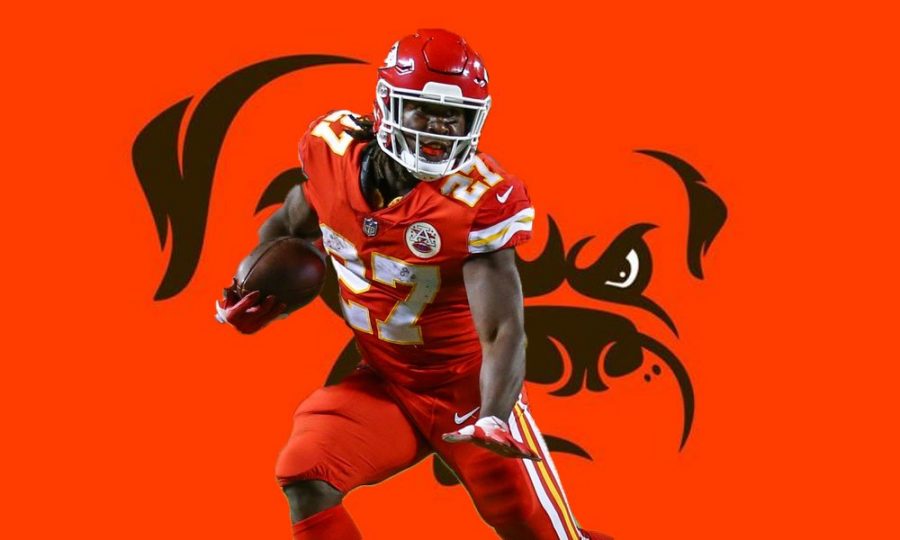 Browns Sign Kareem Hunt
The most controversial signing of 2019 comes before free agency hits as the Cleveland Browns have signed ex-Chiefs RB, Kareem Hunt to a one year deal worth 1M.
Almost a year ago to the day, on February 10th, 2018, Kareem Hunt shoved a woman in a hotel hallway, shoved another individual so hard that he tumbled into the woman and knocked her down, and then kicked the woman as she crouched on the floor.
The 216-pound frame looked to be going on a frenzy with chaotic actions tasking place in ironically, a Cleveland hotel.
This signing comes with the greed of the NFL business. Hunt, 23, is a young and talented player that racked up 824 yards and 7 TDs before being released on November 30th.
Hunt, who led the NFL in rushing as a rookie in 2017, finds himself in a good situation with the Browns as there dysfunction has been almost incompletely erased.
With this signing, the Browns offense includes Kareem Hunt, Baker Mayfield, Nick Chubb, Jarvis Landry, and David Njoku whom look playoff bound in the upcoming NFL season.