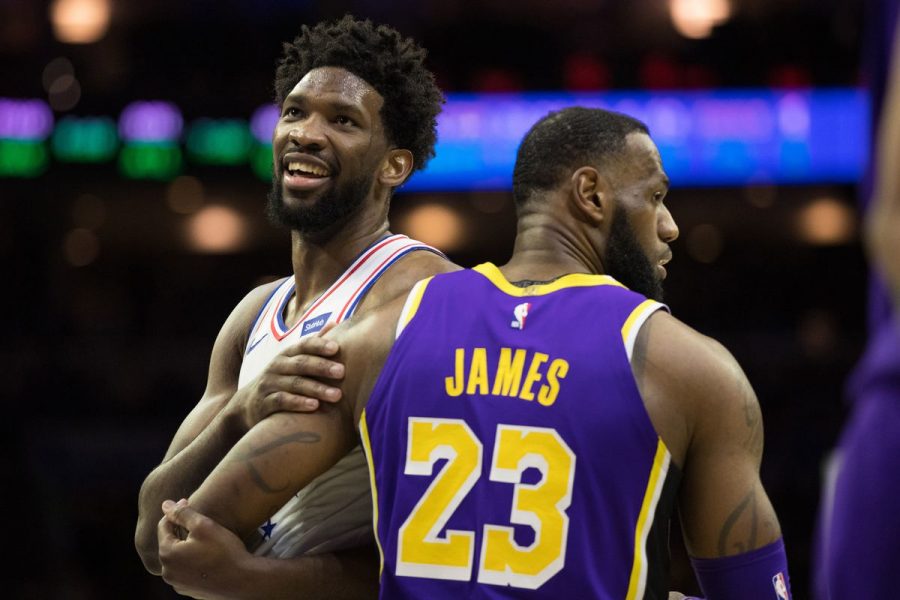 Sixers Crush LeBron And The Lakers
A few weeks ago, the Sixers easily beat the Lakers in Los Angeles, as they were forced to play without LeBron. The Lakers came into Wells Fargo Center in Philadelphia on Saturday, with LeBron back in the lineup, confident they could take down the Sixers. The Sixers had other plans, as they manhandled the Lakers 143-120.
Before the game started, news had spread that Lakers' GM Magic Johnson had intentions to talk to Sixers' Ben Simmons in the offseason. Philly fans made sure the Lakers knew they disapproved, heartily booing Magic Johnson. It felt like the old Sixers vs Lakers rivalry had finally been rekindled, and the flame was burning red-hot.
The game was evenly matched, with both offenses showing out through the 1st, seeing the Lakers hold a 1-point, 40-39 lead as the 2nd quarter began. The Sixers turned it on in the 2nd quarter, outscoring the Lakers by 10 to take a 76-67 lead into halftime.
From halftime on, the Sixers wouldn't look back. The Sixers finished the game shooting 57% from FG range, and an outstanding 50% from 3. They're looking so much better in the 2nd half than they did even a week ago, as they never let their foot off the gas, crushing the Lakers 143-120.
The Sixers' top performer was easily Joel Embiid, having a bounce-back outing from a rough game against Denver, as he was less than 100% due to illness. Embiid went off against LA, dropping 37 points, 14 rebounds, 3 assists, and a steal. Newly-acquired Tobias Harris put up solid stats as well, as he scored 22 with 6 rebounds and 6 assists. Even TJ McConnell had a solid night, dropping 13 points.
The Sixers needed solid production from everyone to counter Lakers' Kyle Kuzma, as he had a big game, dropping 39 points with 3 rebounds. By comparison, LeBron James only managed 18 points.
The Sixers' harrowing schedule finally comes to a break after one more game, as the Sixers are tasked with a huge game against the Celtics on Tuesday. The Celtics have been in total disarray, while the Sixers have been on a tear in the post-trade deadline era. But the Celtics have had Philly's number, and the Sixers still have one last thing to prove: they can beat the Celtics.