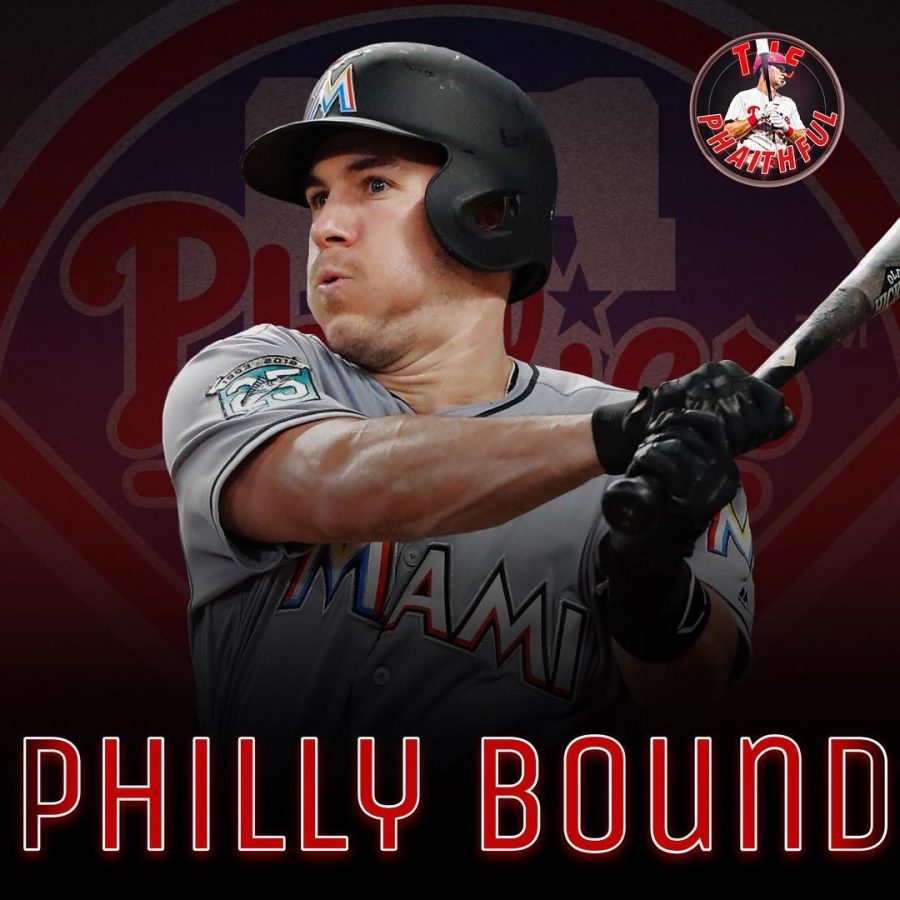 Phillies Land J.T. Realmuto In Blockbuster Deal
The Phillies are doing something they haven't done in a long time: making multiple big-impact acquisitions in the offseason. In their latest move, the Phillies acquired All-Star catcher J.T. Realmuto from the Miami Marlins on Thursday in exchange for C Jorge Alfaro, RHP Sixto Sanchez, and LHP Will Stewart, as well as international bonus slot money.
J.T. Realmuto is widely regarded right now as the best catcher in baseball. Realmuto, 27, debuted in 2014, spending 5 seasons in Miami, picking up an All-Star nod and Silver Slugger award in 2018. He hit .277 with 132 hits and 21 homers in 125 games last season for Miami. Expect his numbers to improve as he moves to a hitter's park in Philly, as opposed to the cavernous Marlins Park, making him another potentially dangerous bat in the Phils' lineup.
The Phillies gave up Alfaro, who hit .262 last year in his first real full season in the majors. He hit 10 homers, but is most notable for a canon of an arm, owning the 2018 records for fastest throws to 2nd. They also gave up the team's #1  prospect in Sixto Sanchez, a promising young right hander that could potentially lead the Marlins rotation in the near future.
Overall, the trade is a sign of something beyond the trade itself: the Phillies are now in it to win it right now, the days of stocking up on prospects for the future are behind us. Finally.