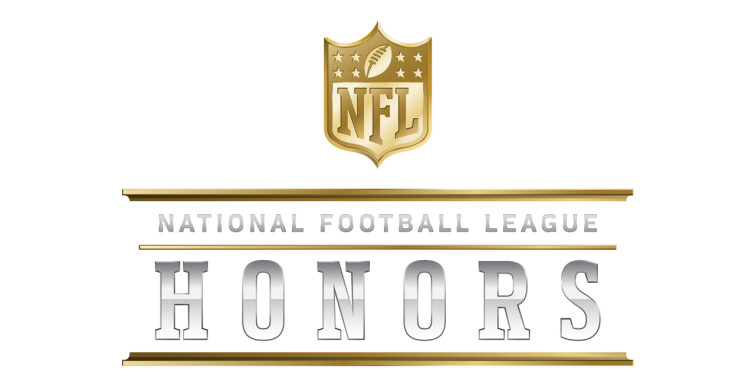 2019 NFL End Of Season Awards And Takeaways
Rookie of the Year: New York Giants RB Saquon Barkley
FedEx Air and Ground Players of the Year: Kansas City Chiefs QB Patrick Mahomes, New York Giants RB Saquon Barkley
AP Defensive Player of the Year: Los Angeles Rams DT Aaron Donald
Salute To Service Award Presented by USAA: Atlanta Falcons G Ben Garland
AP Offensive Rookie of the Year: New York Giants RB Saquon Barkley
AP Offensive Player of the Year: Kansas City Chiefs QB Patrick Mahomes
Game Changer Award presented by Gillette: Seattle Seahawks LB Shaquem Griffin
AP Defensive Rookie of the Year: Indianapolis Colts LB Darius Leonard
Pro Football Hall of Fame Class of 2019: Champ Bailey, CB; Pat Bowlen, contributor; Gil Brandt, contributor; Tony Gonzalez, TE; Ty Law, CB; Kevin Mawae, C; Ed Reed, S; Johnny Robinson, S.
Tough Offensive Line of the Year: Los Angeles Rams 
Moment of the Year: Aaron Rodgers' comeback against Bears in Week 1
Art Rooney Sportsmanship Award: New Orleans Saints QB Drew Brees
AP Comeback Player of the Year: Indianapolis Colts QB Andrew Luck
AP Assistant Coach of the Year: Chicago Bears defensive coordinator Vic Fangio
Bridgestone Clutch Peformance Play of the Year: The Miami Miracle
Deacon Jones Award: Los Angeles Rams DT Aaron Donald
Touchdown Celebration of the Year: Seattle Seahawks — Choreography
Unstoppable Performance of the Year: Los Angeles Rams QB Jared Goff
AP Coach of the Year: Chicago Bears coach Matt Nagy
AP Most Valuable Player: Kansas City Chiefs QB Patrick Mahomes
Walter Payton NFL Man of the Year: Philadelphia Eagles DE Chris Long
---
Saquon Barkley eclipsed over 2000 all-purpose yards as a rookie, but could've been even better with a functional QB. The future is bright for the New York Giants and its obvious they made the right choice with taking Barkley #2 overall in last years draft.
Aaron Donald has been more than excellent recording 20.5 sacks with over 40 QB hits. He also forced 4 fumbles, and recovered one. Donald is having one of the best defensive tenures in the NFL since J.J. Watts run. Donald is effective in both the run and pass defenses which makes him so elite. Donald did all this without missing a game in the Rams Super Bowl season.
Patrick Mahomes wasn't an easy pick for MVP as Drew Brees followed closely behind him, but looking at the stats, Mahomes deserves the award. Sitting with over 5000 yards and 50 TDs, Mahomes lit up the entire league by storm, quickly running away with the MVP. Kansas City fell short to the Super Bowl Champions, New England Patriots, but fortunately the future is bright for KC and Mahomes.
Andrew Luck was the easy pick for Comeback Player of the Year in 2019. His recent injury sidelined him for a significant amount of time, putting the Colts in a vunerable spot with no certain QB. His comeback ended with just over 4500 yards and 39 TDs. Considering Luck was being talked about as if he was never going to return, he did, and they are pieces away from being a Super Bowl contender.
Chicago Bears HC Matt Nagy and DC Vic Fangio have won coaching awards for their standout coaching, lifting the Bears to a division win. Without the words,"double-doink" the Bears could've possibly made a Super Bowl run, but the world may never know. Fangio earned his HC spot with the Denver Broncos whom look to take a defensive coaching method.