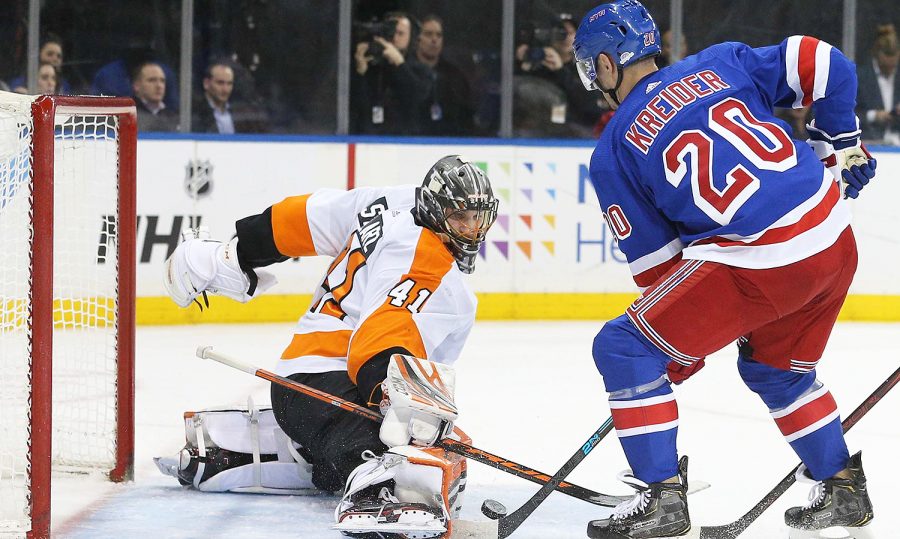 Stolarz's Shut-Out Keeps Flyers' Hot Streak Alive
In a season that's been riddled with downright pathetic goaltending, the Flyers appear to be seeing a light at the end of the tunnel; a blinding one, at that. With Carter Hart stepping up as the #1, Anthony Stolarz made his case with a shutout against the New York Rangers on Tuesday, his first start since returning from injury.
There's really not much to discuss in terms of a game recap, as the Rangers were held scoreless by Stolarz, who stopped all 38 shots from the Rangers. The Flyers only scored one goal, courtesy of Oskar Lindblom early in the 1st period. After that score, it was a battle of the goaltenders, and who would blink first. Stolarz never blinked.
Shockingly, the Flyers have somehow pulled back to only 2 games below .500, at 21-23-6. They're 7th in the Metropolitan, 1 spot behind the 21-21-7 Rangers. The Flyers look to make it 5 wins in a row as they take on the rival Boston Bruins on Thursday. If the Flyers' winning ways continue, the front office is going to have to make some extremely difficult decisions when the looming trade deadline arrives.