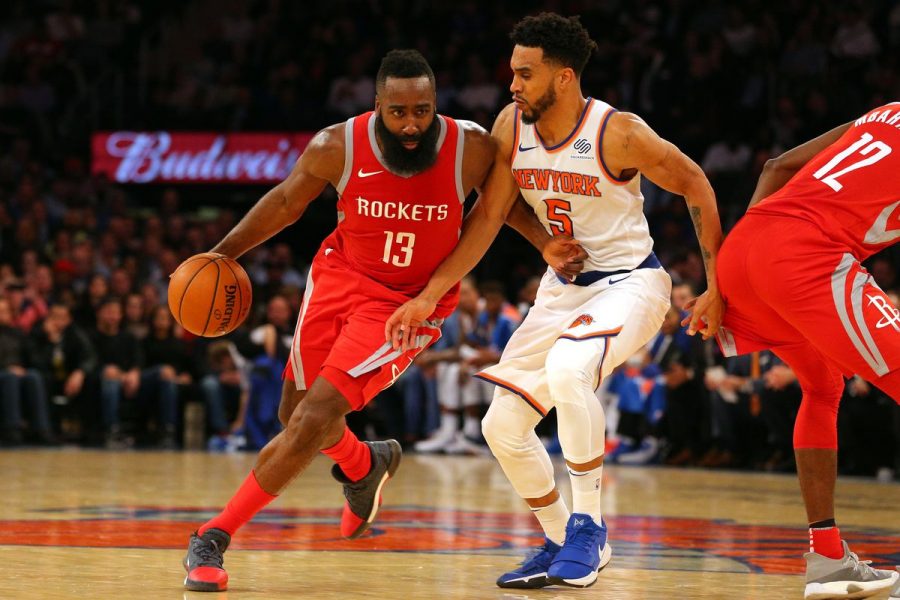 Harden Erupts For Career-High 61 At MSG
James Harden pours in 61 points in the Houston Rockets win at Madison Square Garden, tying Kobe Bryant for the most points by an opposing player at MSG.
Harden scored 61 points to go along with 15 rebounds, 4 assists, and 5 steals, and the Houston Rockets battled back from a 13-point first-half deficit before almost blowing a lead in return down the stretch, but they ultimately held on for a 114-110 victory over the New York Knicks.
With the Rockets up 107-101, P.J. Tucker made a series of mental errors that almost cost the Rockets, fouling Allonzo Trier behind the three-point line and several questionable fouls with no motive.
Trier then toasted Tucker to the cup to give the Knicks a 110-109 lead, but an Eric Gordon three followed by a Beard bucket after a Knicks turnover closed out the game in the win column for Houston. It certainly wasn't pretty, but it counts all the same.
The game was so close to begin with because the Rockets came out with poor shooting and even worse defense, allowing the Knicks to build a first-half lead behind 54 percent from the field before the break, while Houston missed 9 of their first 10 threes and shot just 39 percent in the first half. They went into the break down 63-58, but were behind double-digits for a big part of the half.
They rebounded in the second half, tightening up the D a little, especially in the third, and they rode the Harden train all the way to the finish line, though the Bearded one did get some extra help scoring in the second half that wasn't present in the first.
Harden also extended his 30+ point streak to 21, moving to 4th on the all-time streak list behind Wilt Chamberlain. Harden also racked up his fifth 50-plus scoring night of the season, and it was his first 60-burger.