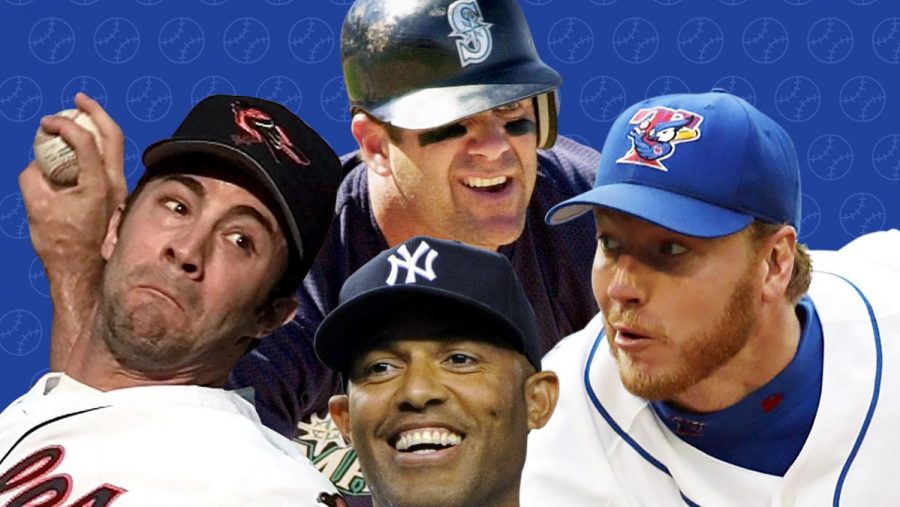 Four New Baseball Hall of Fame Inductees
Edgar Martinez, Roy Halladay, Mike Mussina and Mariano Rivera have been elected as the newest members of the Hall of Fame.
The 2019 Baseball Hall of Fame class was announced Tuesday night, with Rivera, Halladay, Martinez and Mussina receiving the required 75% vote for entrance.
Rivera, baseball's all-time saves leader, became the first player in history to be voted in unanimously. He received all 100 percent votes and broke Ken Griffey Jr.'s record of 99.32 percent.
Roy Holladay was known for his ability to pitch deep into games effectively and, at the time of his retirement, was the active major league leader in complete games with 67, including 20 shutouts. On May 29, 2010, Halladay pitched the 20th perfect game in MLB history, beating the Florida Marlins by a score of 1–0. Halladay, who died in a plane crash in November 2017, received 85.4 percent in his first year on the ballot. Rest in Peace Doc.
"If only Roy were here to personally express his gratitude for this honor, what an even more amazing day this would be," said Brandy Halladay, Roy's wife in a statement via the Phillies. "I would like to extend special thanks to the baseball writers for the overwhelming percentage of votes that Roy received in his first year on the ballot. It means so much to me, Braden and Ryan."
Martinez finally got over the hump in his 10th and final year of eligibility, winning 85.4 percent of the vote. He had narrowly missed out in 2018, receiving 70.4 percent of the vote. Martínez was a seven-time MLB All-Star, five-time Silver Slugger, and two-time batting champion. He is one of 18 players with a triple-slash line (BA/OBP/SLG) of.300/.400/.500 or better with 5,000 or more plate appearances.
Mussina earned 76.7 percent on his sixth time on the ballot. A five-time All-Star and seven-time Gold Glove winner, Mussina's consistency resulted in six top-five finishes in the voting for his league's Cy Young Award.