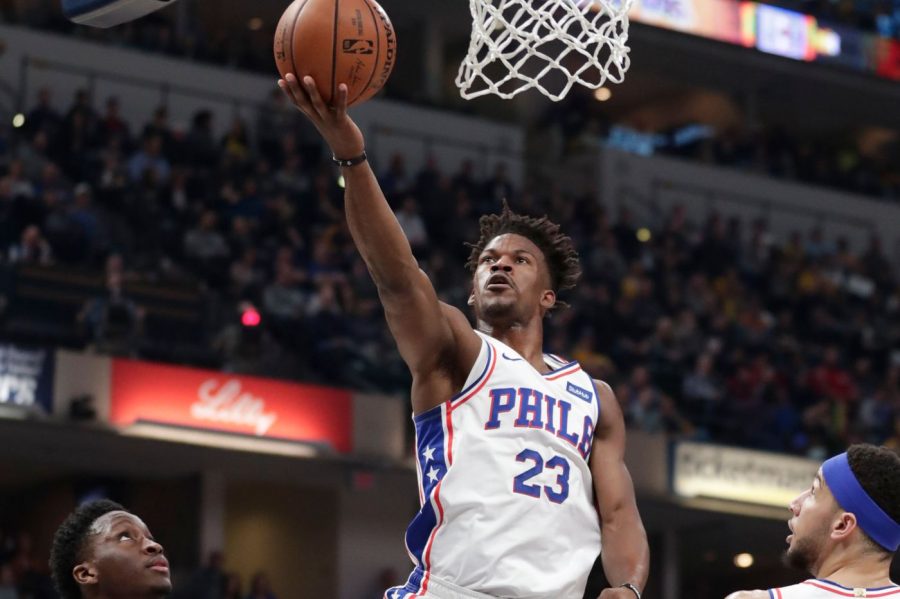 4th-Place Sixers Dominate 3rd-Place Pacers 120-96
The Sixers began their most brutal stretch of games on Thursday night in Indianapolis against the Pacers. With Joel Embiid and Wilson Chandler game-time decisions, how the Sixers would perform against the team 1 place above them in the rankings was in question. The Sixers turned the question mark into an exclamation point.
The first stat to note was the Sixers' fantastic shooting once again, which has seemed to have been the missing piece in recent losses. The team shot 52%, both for FG and from 3-point range.
Jimmy Butler had it all going on Thursday, leading the Sixers with 27 points. Joel Embiid was runner-up for the honor with 22 points, but more importantly, he was only 2 assists shy of a triple-double, which is unusual for Embiid, who barely tallies any assists. Ben Simmons wasn't especially explosive, but still put up a solid line of 11/8/8.
The Sixers' tough schedule is only beginning, but they're off to an explosive start. They'll take on the Oklahoma City Thunder on Saturday afternoon.